This New Nail Trend Is BONKERS But People Love It!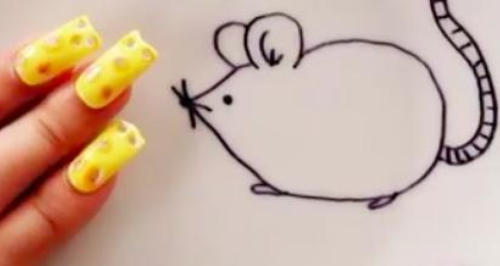 This ridiculous new nail 'trend' is taking the internet by storm...but we think this one might just be a bit TOO bonkers!
First there was duck feet nails, then bubble nails happened, and most recently in the world of ridiculous nail trends we have...Swiss cheese nails!
Yes that's right.
There are people out there with nails inspired by none other than our favourite hole filled cheese, and it is truly BONKERS!
Its safe to say that opinions are certainly divided over this new look, but whatever your thoughts, it's certainly become a hit on social medial.
One Instagram video tutorial which takes your step by step through how to create the nail art now has over 24,000 views!
It makes sense when our two favourite things - cheese and manicures - are combined, that it should make something wonderful but we still aren't convinced...
It's safe to say don't try this look at home and that it's probably best done by a professional. Especially when it comes to putting HOLES in your fingernails, we would recommend falsies!
But if you are just itching to give it a go, check out some of these looks (no holes required!) made by some inspired Instagrammers...
They're actually quite gouda....sorry!