WATCH: Entire Restaurant Help Man Propose With An Epic Flashmob
17 July 2017, 16:35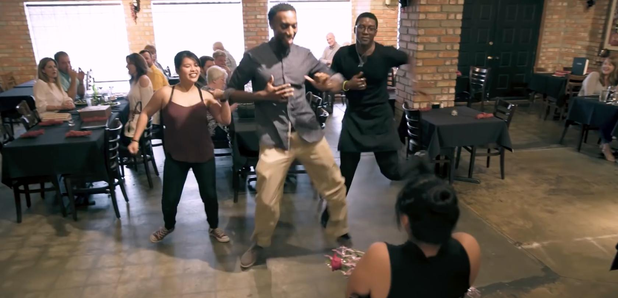 If this doesn't get you dancing then you've got a heart of stone!
When Anitria Flores was invited out to dinner with her boyfriend and his family to celebrate his graduation, she had no idea that what her boyfriend had planned.
Unbeknown to Anitria, her devoted boyfriend Samuel Azide has roped in her friends and family - and not to mention the staff at 1424 Bistro - to help him execute an all-singing, all-dancing wedding proposal.
As the couple sit down to dinner, Chris Brown's Forever begins playing in the restaurant, a little too loud for background noise.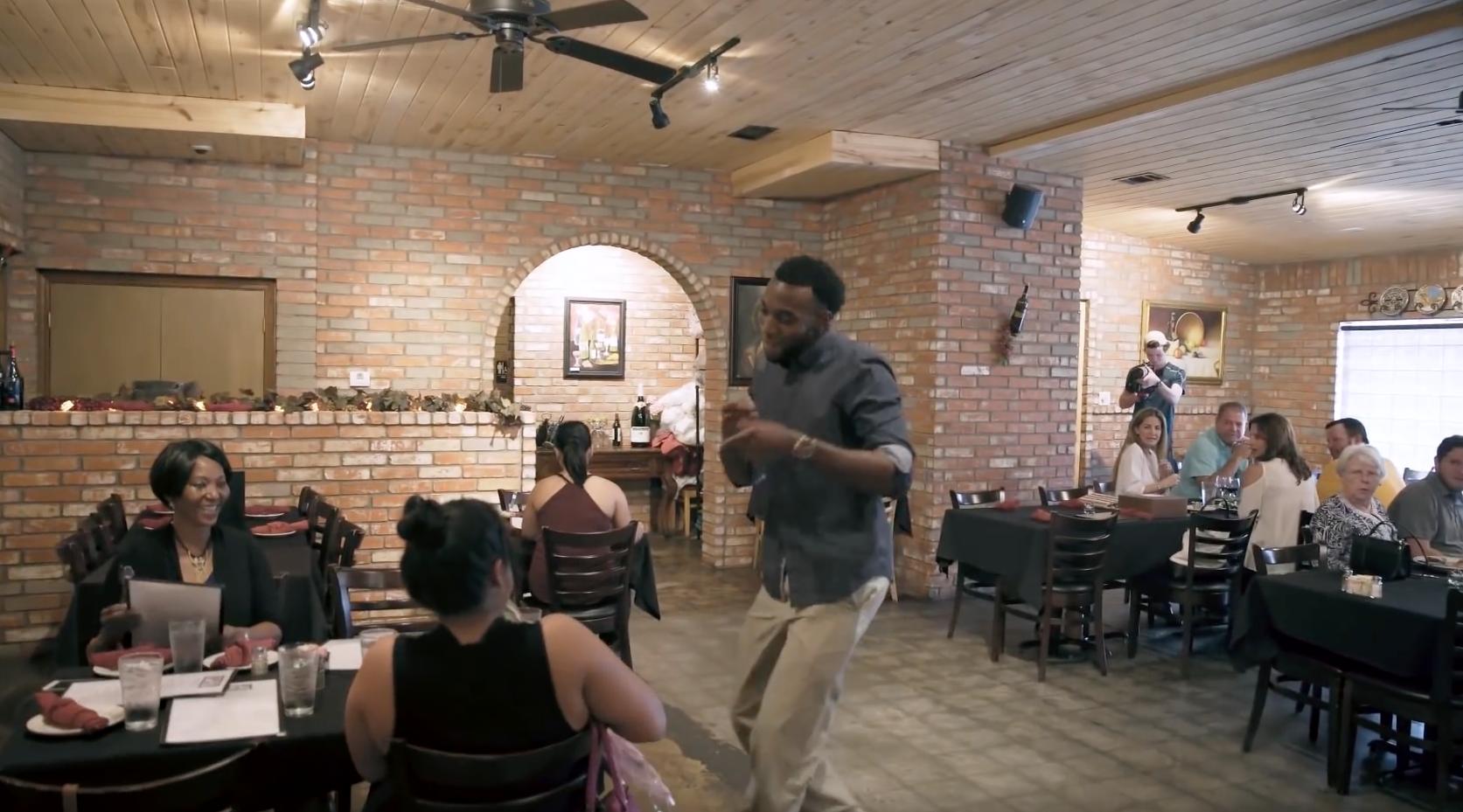 Picture | Storyful/Samuel Azide
Just as a confused Anitria goes to brush off the loud music, Samuel stands up and begins to dance.
The utterly bewildered Anitria can't help but giggle in her confusion, especially when Samuel pulls her chair to sit facing away from the table, as staff begin to join with Samuel's routine.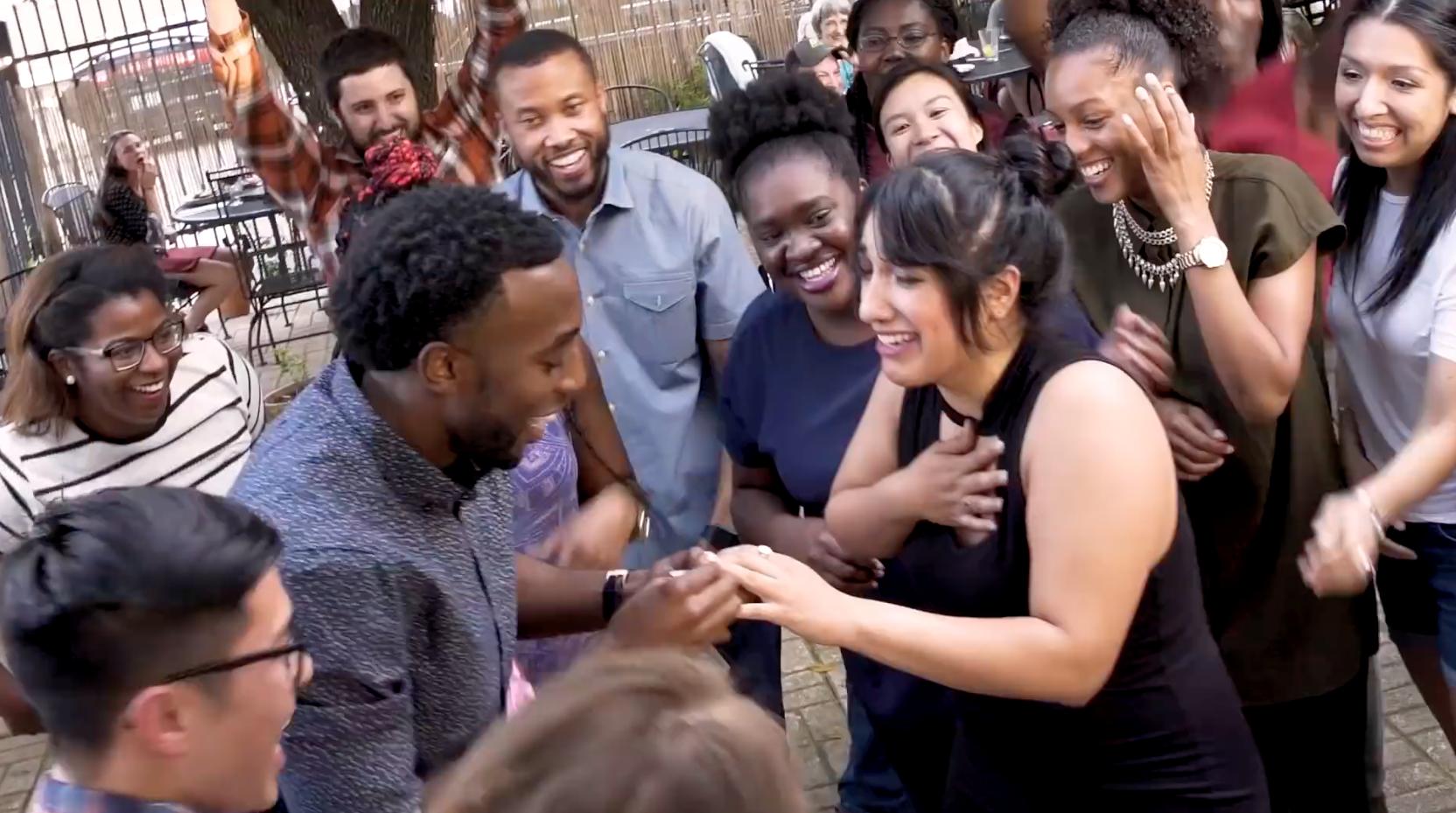 Picture | Storyful/Samuel Azide
At one point, Anitria is pulled outside in a boogey-ing human chain to the restaurant garden only to find all of her friends and family also performing the routine.
And as the routine approached the bridge in the music, Samuel runs through an archway trellis only to drop to one knee in front of his love.
What did Anitria say? You'll have to watch the video to find out...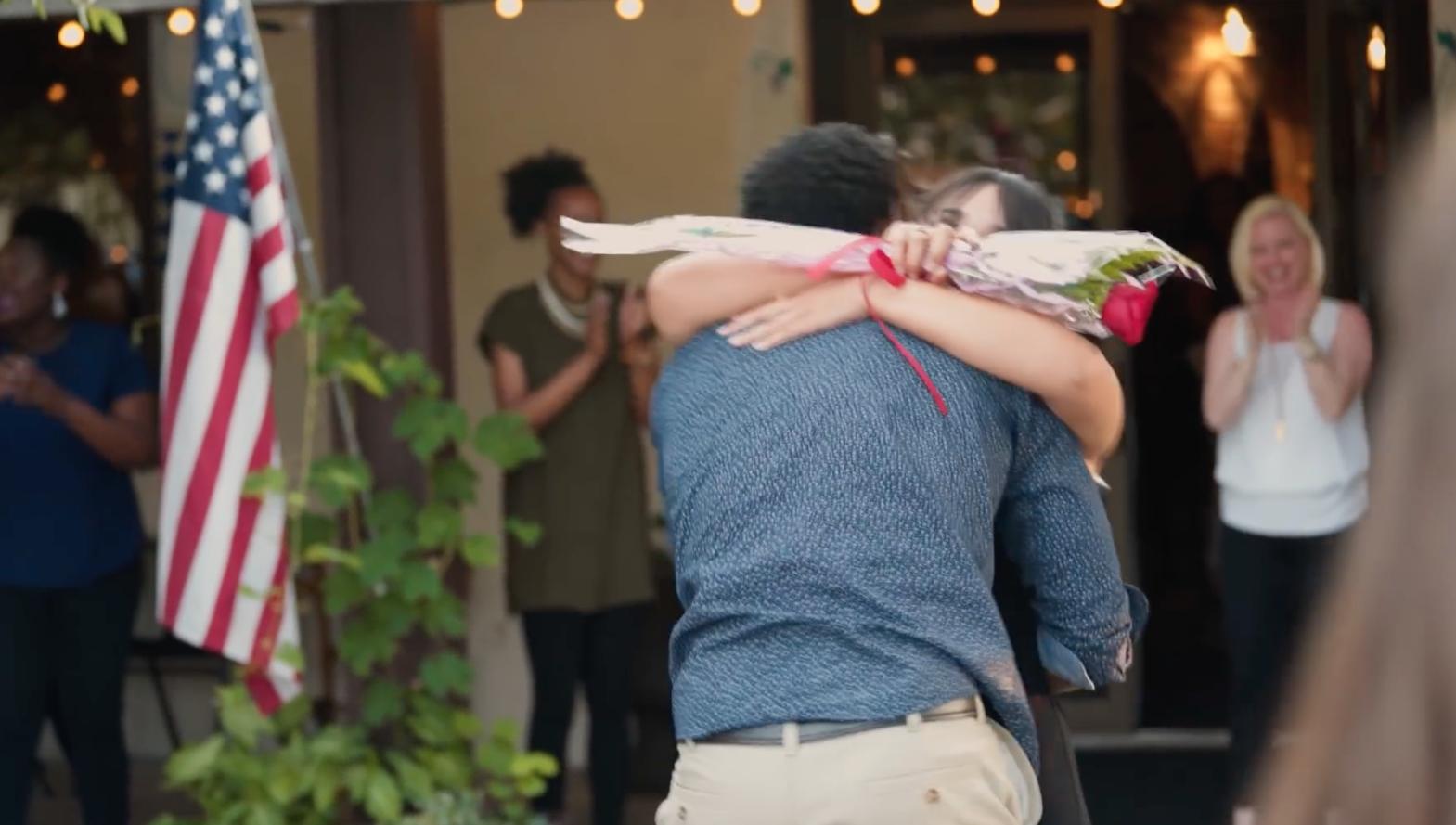 Picture | Storyful/Samuel Azide