The Most Extravagant Celebrity Weddings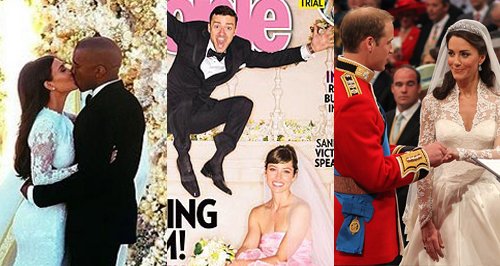 How much would you blow on your Big Day? When it comes to splashing the cash on the most important day of your life, these stars definitely know the deal.
Spend millions on hiring world-class entertainment to keep your guests dancing 'til dawn? TICK.
Fork out for the most delicious Michelin-star catering? NO PROBLEM.
How about the dress? Hundreds of thousands sound about right?
It's a case of sports personalities like the Wayne Rooney and his missus Coleen, versus heiresses like the Hilton's or the Ecclestone's.
Whilst Royals such as Kate and Wills, go head to head with celebs like Kim Kardashian and Kanye West or Justin Timberlake and Jessica Biel.
No matter what walk of life you come from, in these cases the gloves are well and truly off when creating a romantic spectacle is involved… but exactly who spends the most?
Prepare to be shocked and awe-inspired by some of the priciest nuptials around... we guess sometimes in life the best things aren't free.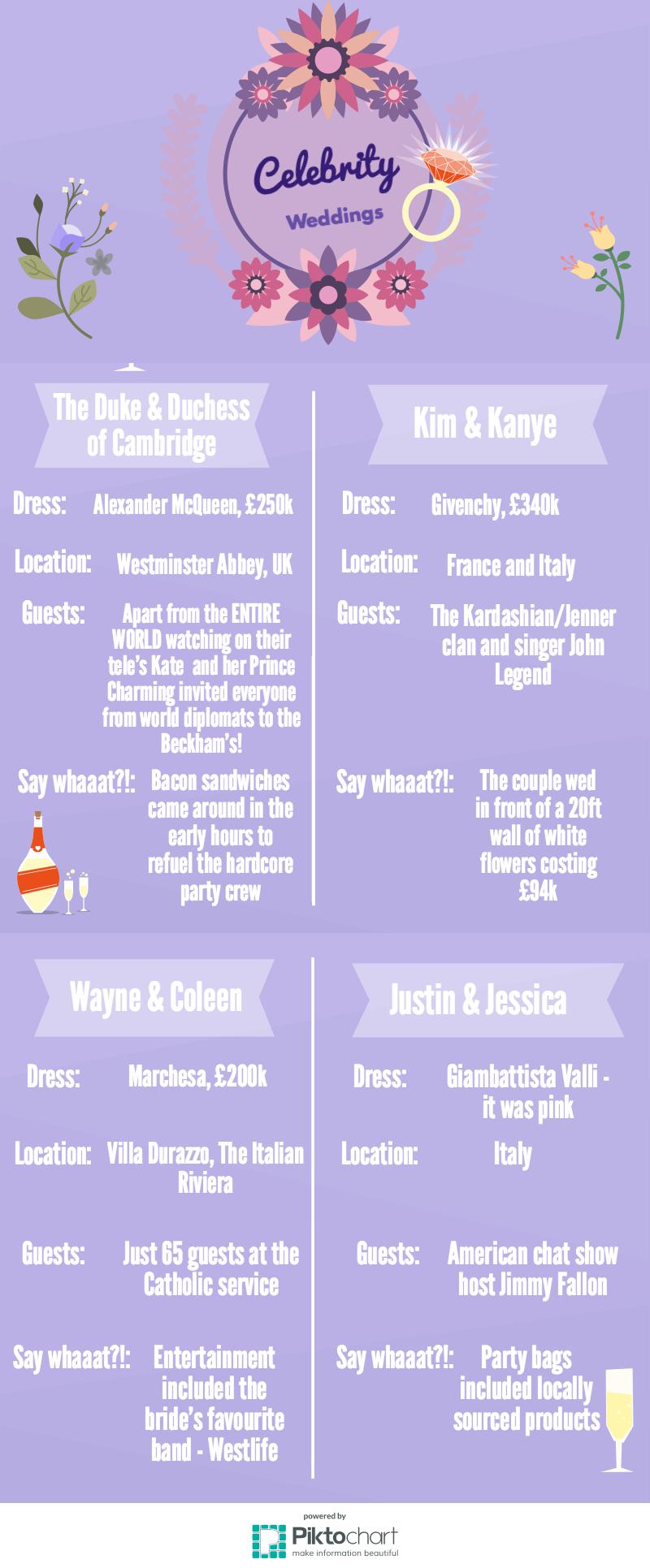 Well we guess romance doesn't come cheap ay guys...