You Can Now Look Like Julia Roberts In Pretty Woman With This ASOS Dress!
4 May 2017, 13:59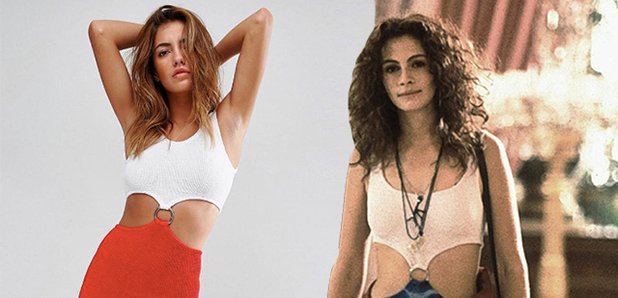 Julia Roberts in Pretty Women is every girl's dream - and now you can legitimately dress like her thanks to this ASOS dress.
What goes around, comes around and that goes for fashion too. And sometimes we thank our lucky stars that it does.
We can now all dress like Julia Roberts' character, Vivian Ward, in Pretty Woman thanks to this ASOS dress.
In a collaboration with British brand Hunza G - who designed the original dress for the film in 1990 - ASOS have designed the dresses in a range of colours for the online retailer.
Rather than wearing it on a night out, the dress in designed to be worn to the beach. It's made from the same crinkle-stretch fabric used for the original dress in the film, favoured by Hunza G's then designer, Peter Meadows.
It comes in black, red, or royal blue, and is called the Pretty Woman Dress, so you can't miss it.

Picture | REX
The dress is just one item in an eight-piece capsule collection for ASOS, and despite the fact that it will be useless when it comes to hiding your our love handles, we really want one.
The only set-back you'll find is the price. It's currently selling for £136 which for us is a massive downside.
Needless to say, you'll need Edward Lewis' check-book for this one. Shame.