Metallic Vs Monochrome: Which Style Will YOU Be Wearing This Spring?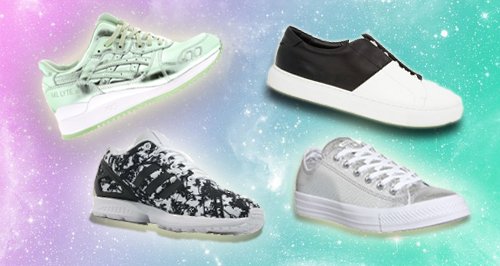 Who said a pair of sneakers can't be glamorous? Put a spring in your step with this season's must-have trainers to rival those stilettos.
You don't have to wear stilettos to be a Cinderella. The catwalk is proving that you can still make a fashion statement through your feet in some fabulous trainers.
Drawing inspiration from the hottest Spring/Summer '16 trends on the runway, we've rounded up some of the trendiest trainers to make you look catwalk ready.
METALLIC
These spangly sneakers are a must-have for the fashion conscious runner, and are guaranteed to help you kickstart your workout in style. The girly additions to Ascis collection comes in a variety of drool-worthy colours including rose gold, metallic blue and this show-stopping shade of turquoise.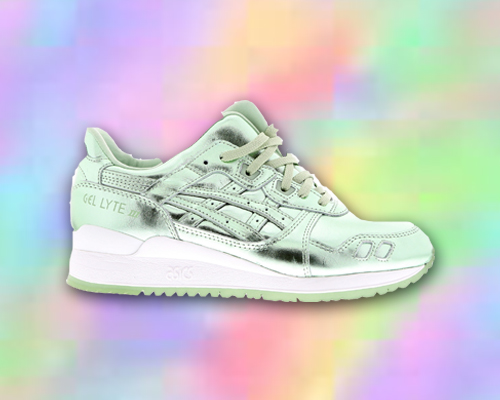 Add a glamorous edge to your casual wear with these low rise silver snakeskin pumps from Converse. Throw on with jeans and a camisole to take your daywear to the next level.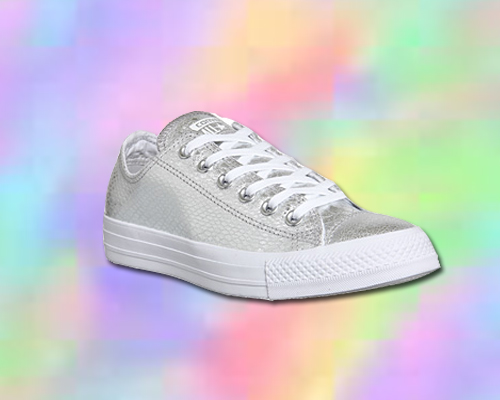 Reebok add some metallic cool to their Classic Leather Spirit collection for the new season. Stand out colours range from a cool silver to this blinging gold! Who needs jewellery when you have bling on your feet.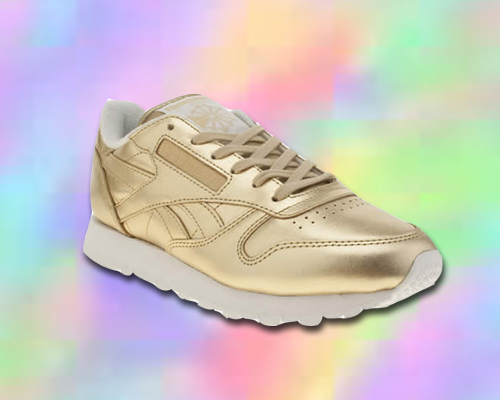 MONOCHROME
Take it back to the old school with these ZX Flux Print trainers from Adidas Originals. The floral palm tree design is the perfect nod to spring, whilst the monochrome colour swatch will go with ANYTHING.
Swap your chelsea boots for trainers this season with these sleek and stylish hi-tops courtesy of Nike. The contrast between the shoe's soft black leather and bright white soles are sure to turn heads.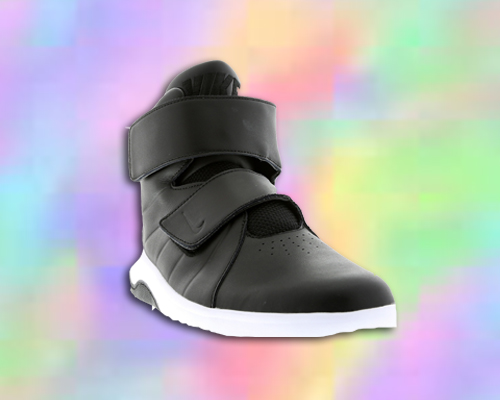 If you're more chic than sporty, then you might want to try these cutting edge pumps from ASOS featuring a neat monochrome design. The sleek look means their perfect with office trousers or jeans, and they're a steal at £30!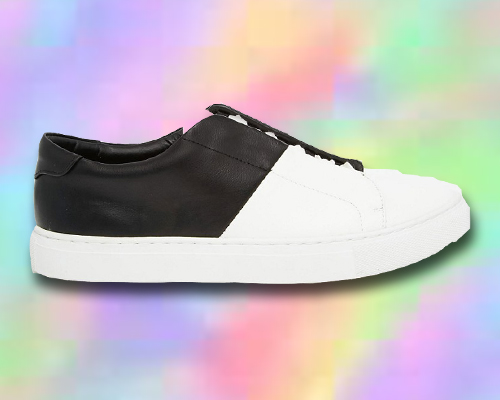 So whether you're team metallic or team monochrome, this foot candy will see you be stepping out in style this spring!