These £4 Primark Beauty And The Beast Purses Are Going For A FORTUNE On eBay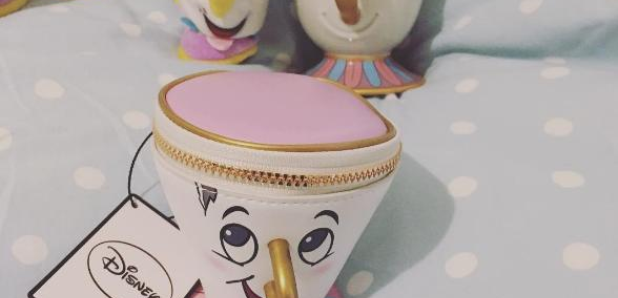 They're no longer cheap as chips...
Everyone is going wild for Beauty and the Beast at the moment, but you still might not have seen the UK's new fashion craze coming.
Cheap as chips retail giant Primark has introduced a purse in the shape of a beloved character from the 1991 Disney film – and they only cost £4!
In fact punters are now reporting that they can't find a Chip purse anywhere in Primark, as the shop has sold out of the must-have items.
I need need need the chip coin purse from Primark but it's sold out everywhere #BeautyAndTheBeast

— Gemma (@gemmaeadiex) March 9, 2017
Honestly would give up a limb for the Chip purse from Primark if anyone picks one up or has a spare HMU #chipgate #BeautyAndTheBeast

— Ree (@earthtoree) March 9, 2017
Inevitably, they are being sold on eBay for much more than £4. Poor old Chip would probably be devastated if he knew he was causing such chaos.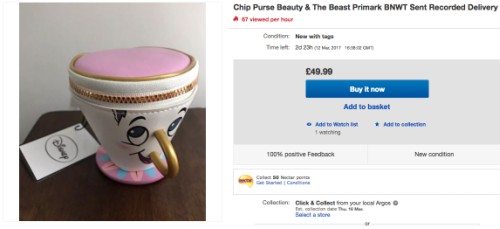 The purses are now going for up to £49.99 each (PLUS postage and packaging!) though the prices keep climbing so it's possible that desperate shoppers will shell out even more for lovely Chip.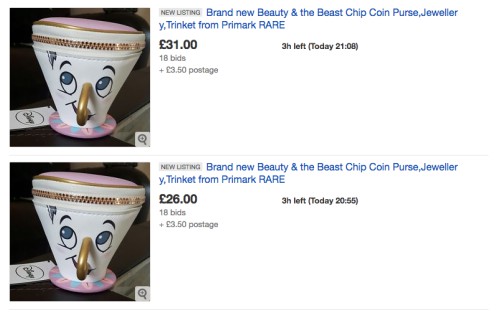 Amid all the excitement, Primark has now unveiled an actual cup in the same of Chip, complete with this jaunty angle. What a guy.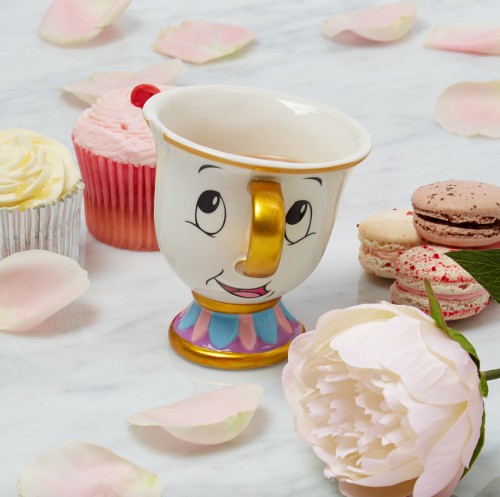 Better get to the shops before they go the same way as the purses! We'd hate to see you having to 'chip' into your savings.