These Are The 'It' Trainers That Anyone Who's Anyone Is Wearing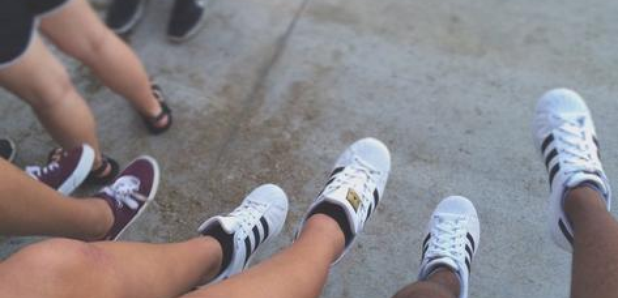 Sometimes a trend just takes hold...
You probably remember the Zara coat that EVERYONE was wearing a few months back?
Well now a certain popular trainer brand has taken up the mantel of most coveted clothes item of the moment.
What a trend pic.twitter.com/Vp78zN8nfL

— meredith faust (@mere_faust) January 21, 2017
We haven't seen trend take hold like this since hashtag #ThatCoat was blowing up our Twitter and Instagram feeds.
But now the Adidas Superstar pump has overtaken pride of place at the top of the fashion league table.
@mere_faust @Bezzyy408 @_Ronaldog_pic.twitter.com/VpS0bndSAw

— (@LiddoMac) January 22, 2017
Snaps of the edgy shoe have popped up all over Social Media, with people sharing their pictures when they spot the trainer being worn out and about.
At £50.00 a pop the lace-ups don't come cheap, but that hasn't poured cold water on their immense popularity!
@rydickinson @mere_faust rebels without a cause pic.twitter.com/bviR8UC5dN

— emilia (@sluttysunflower) January 22, 2017
Would you wear them?