Finally It's Proven! You Don't Get Equal Chocolates In A Quality Street Tin
11 December 2017, 13:38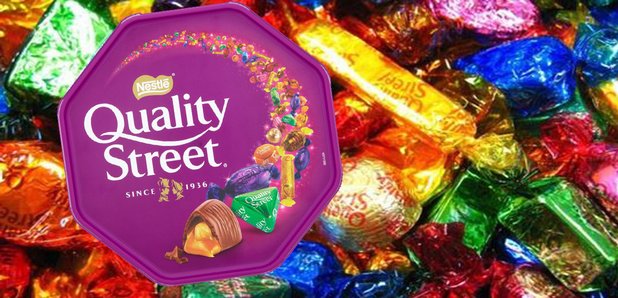 If you were wondering why you never seem to have enough of your favourite chocolate, this is why.
Having bust-ups over who gets what from a tin of Quality Street is probably the best bit about Christmas.
However, if like us, you've been left short-changed when it comes to your favourite sweets then you probably won't be surprised to know that you don't actually get the same amount of each sweet in the tin.
Yep, it's no longer just a Christmas Day conspiracy.
That constant paranoia you have about being left with the strawberry cream because all the caramel swirls are gone is actually valid.
The ongoing debate about Quality Street tins getting smaller is now being overshadowed by a new fear - eating less of your favourite sweets.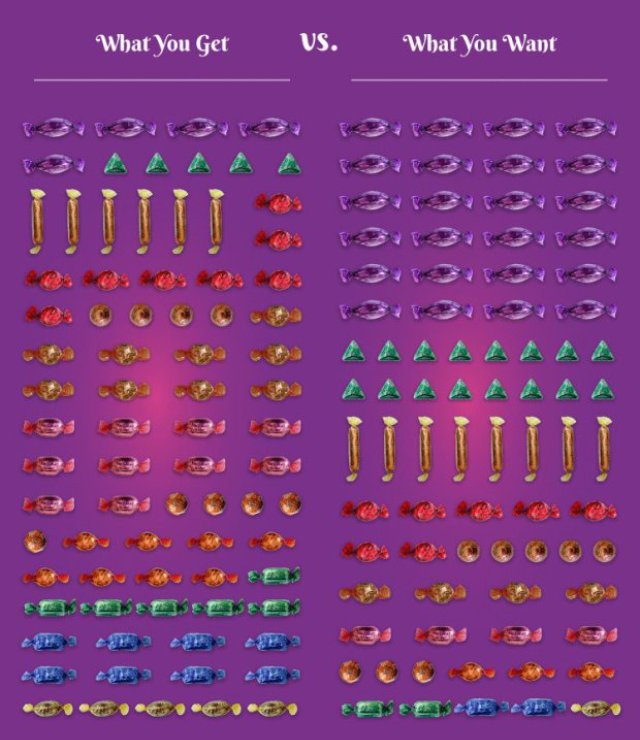 According to research by the CDA group, there are LESS caramel swirls with the average number per tin being just FOUR sweets.
Meanwhile, the most popular sweet you're likely to find in your tin this Christmas is the fudge chocolates.
The company counted the chocolates in a 750g tub of Quality Street and found the following:
10 Fudges

9 Toffee Pennies

8 Orange Cremes

8 Coconut Eclairs

8 Strawberry Delights

6 Toffee Fingers

6 Milk Choc Blocks

5 The Purple Ones

5 Green Triangles

5 Honeycomb Crunches

5 Orange Chocolate Crunches

4 Caramel Swirls
So basically, the chances of getting the sweets you actually want are very slim, so you need to get in there FAST.
Don't worry though, if you do happen to miss out on your favourite sweet then CDA have come up with a very handy exchange rate system which is a fair way to swap the sweets you don't want for the ones you do.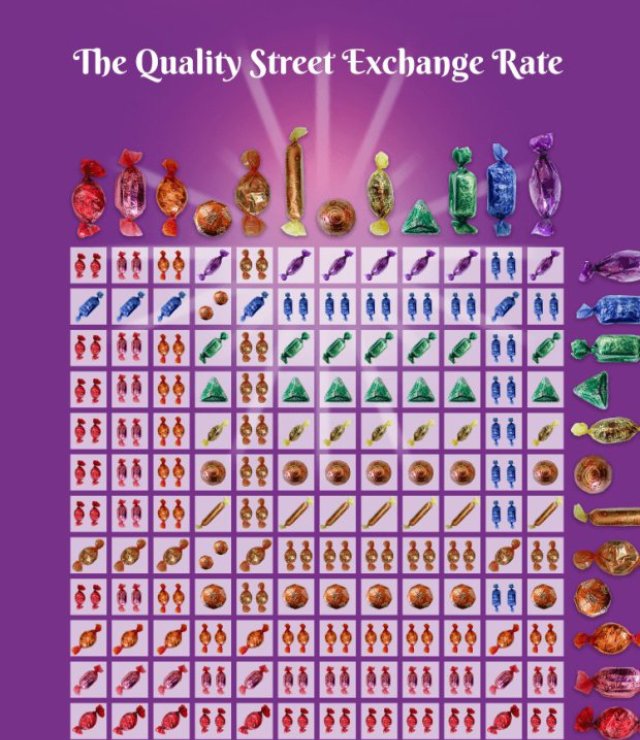 Looking at the chart below, two Strawberry Delights would help you bag one The Purple One, while two Fudges will bag you one Green Triangle.
Simple!
Hopefully, that will resolve some of the arguments at Christmas, and if you're not willing to play fair then you just make sure you get in there first!