Blue Tea Is ACTUALLY A Thing Now... And It's AMAZING!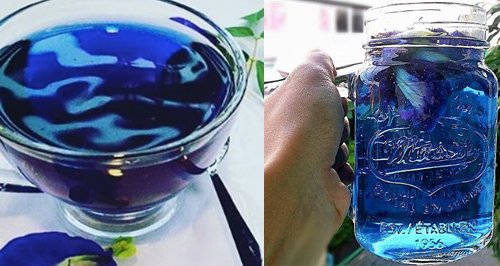 The perfect cuppa is no longer tan...it's blue.
Us Brits can be VERY particular about our cuppa.
Whether you like it dark tan with just a splash of milk or a pale beige, the colour of a cuppa can determine a good tea from a terrible one!
Now, BlueChia tea is taking the internet by storm due to it's colour-changing properties.
The magical drink can range in colour from a deep sea blue to a stormy purple or even PINK with just a squeeze of lemon juice - and we admit we definitely lost our cool when we found out about it.
While the mysterious tea but looks strange it reportedly has a light taste with a hint of lemongrass, something that may or may not win over the more discerning tea drinkers.
Let's be honest, you probably won't see this tea being serving at one of the Queen's tea parties anytime soon, but it will definitely get you more than a few likes on Instagram.
So go on, put the kettle on!