Stop Everything! Krispy Kreme Are Making Reese's Peanut Butter And Jam Doughnuts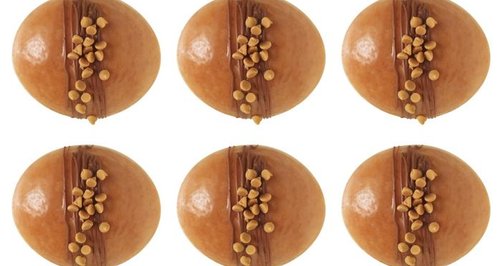 We reckon this is one to ditch the diet for!
Krispy Kreme have really been upping their game in recent months, what with the new Nutella filled doughnuts and the the doughnut ATM in London but now we're not sure how they can top themselves.
The Reese's Peanut Butter doughnuts are back but this time with a sweet twist: there's jam too.
The doughnut is filled with Reese's Peanut Butter AND jam - or Jelly as our American friends would call it - topped with chocolate and peanut butter drops.
Early reviewers have already praised the the new doughnut:
Woooops. Just fell face first into a @krispykreme @ReesesPBCups and jelly doughnut. Happiest landing ever!!! pic.twitter.com/UC8YEQa5Vo

— Super Burger Bros (@SuperBurgerBros) May 27, 2016
the reese's peanut butter krispy kreme donut is heavenly

— zach (@_ZachMcClelland) May 26, 2016
We reckon this is one to ditch the diet for! Have you tried one yet? Let us know what you think!