If You Had A Stir Fry For Dinner This Week You Could Be In Trouble!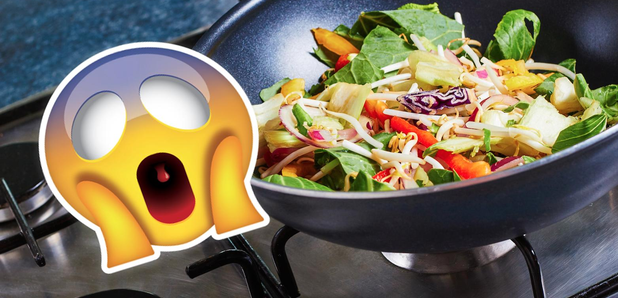 Sainsbury's have sent an email warning customers of the 'presence of salmonella' in these stir fry ingredients.
There's nothing more easy and delicious than a stir fry dinner on a weekday!
Whack it in the wok with some noodles and veg and you'll have dinner on your plate in no time.
But those who bought of stir fry sauce from Sainsbury's online this week will have received an unnerving email today regarding their dinner choice.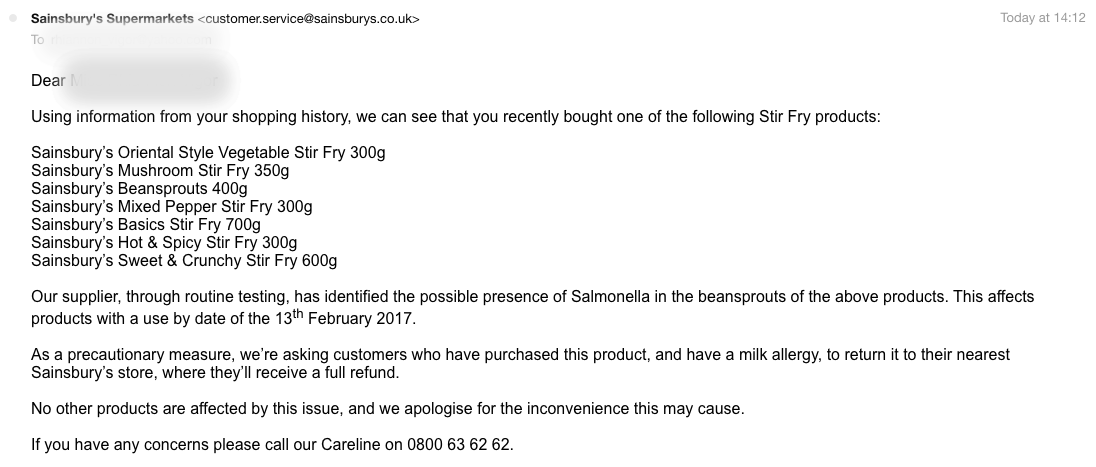 The email warned of the 'possible presence of salmonella' found in the beansprouts of SEVEN of their own brand stir fry products:
Sainsbury's Oriental Vegetable Stir Fry 300g
Sainsbury's Mushroom Stir Fry 350g
Sainsbury's Beansprouts 400g
Sainsbury's Mixed Pepper Stir Fry 300g
Sainsbury's Basics Stir Fry 700g
Sainsbury's Hot & Spicy Stir Fry 300g
Sainsbury's Sweet & Crunchy Stir Fry 600g
It particularly effects those products with a use by date of the 13th February and as a precautionary measure has urged customers to return the products to their nearest store for a full refund.
We have reached out to Sainsbury's for comment.