This Glass Lets You Drink Red Wine Without Staining Your Teeth!
20 January 2017, 13:11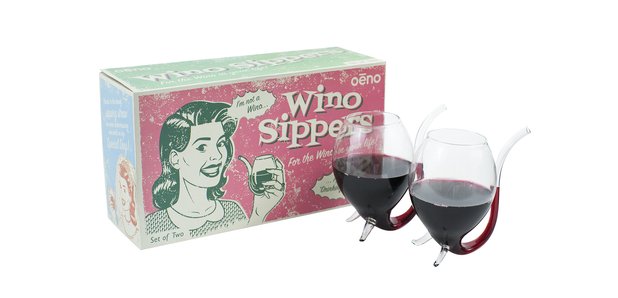 The days of drinking red wine leaving your lips and teeth stained rouge are limited when you sip from the Wino Sipper.
We think we might have found a product that will revolutionise the way red wine lovers drink. We know, it's a big deal.
For red wine drinkers who would rather not be left with stained teeth and a red wine grin, the Wino Sippers is for you.
Wino Sippers are a revolutionary new wine glass that are shaped a bit like a pipe. And instead of drinking from the traditional 'cup' bit, you drink from the spout - bypassing your lips AND your teeth.
It's basically like drinking through a straw but a hell of a lot more classy.
'That might be genius but how do you stand said glass up?' we hear you ask. Well, the glass has little feet so that they can stand alone.
If you order directly through the website, a set of two costs $24 (£19.44) but you'll have to fork out a bit more shipping), or you can buy a set for £65.21 from Amazon.
If these are a little steep, there are other, cheaper versions called Port Sippers available online.
Don't mind us. We're just off to get a set...