Your Favourite Coffee Can Tell You What Wine You Should Be Drinking!
14 July 2017, 12:10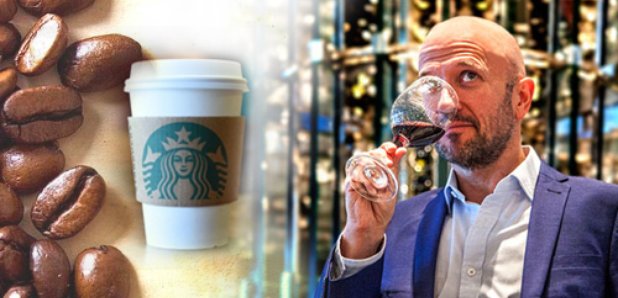 Wine expert Joe Fattorini lets us into a little secret that will help you find the perfect wine to suit your taste.
We've all had that moment where we're stood in the supermarket, scratching our heads as we attempt to navigate our way through the endless wine aisle.
Of course, there are some basic rules we've managed to grasp over the years.
White wine is far better with white meat, red should always be served at room temperature and always prepare for that epic hangover following one too many glasses of rosè.
However, when it comes to differentiating between grapes, or even worse, choosing a wine for a friend, we're often left reaching for the most affordable priced bottle of Chardonnay.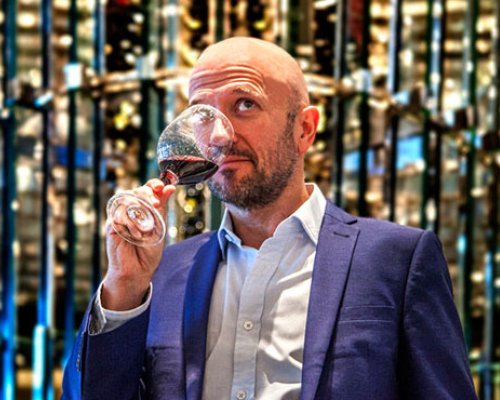 Gosh, if we had a penny for every time we've closed our eyes and hoped for the best as we glugged down a huge glass of that dubiously priced Tesco red.
Well, famed sommelier, Joe Fattorini knows a thing or two about wine, and he gave us some top tips on how to venture out and try something new.
The Wine Show presenter has teamed up with Celebrity Cruises, who pride themselves on offering one of the largest and rarest wine collections on board their fleet of luxury cruise ships.
"I drink wine all the time, constantly tasting stuff and I was enviously finding things I'd never come across on Celebrity Cruises," Joe explained.
"It's a real journey of discovery and it felt like a natural partnership, there was that sense of being quite easy going about wine and recognising that is is complicated but the best way to deal with it is to have fun with it."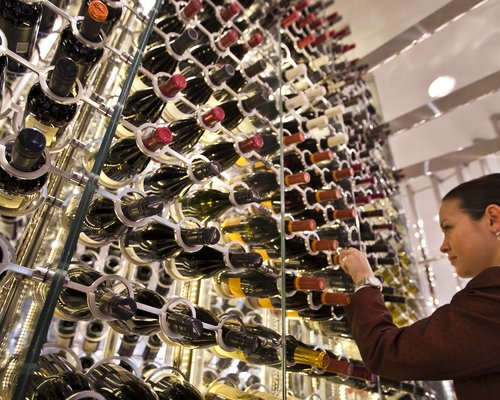 With 25 years in the business under his belt, he was willing to let us into a little secret about choosing wine and claims that you can use your favourite coffees to help you navigate your way around the flavours offered up by different grapes.
Believe it or not, but wine and coffee share a number of similarities in terms of their aroma, body and acidity.
Joe explains that sensitive palettes are drawn towards sweeter flavours, while the more tolerant palette craves bolder and sometimes more bitter flavours found in espresso coffees and some red wines.
So what should you be drinking? Joe breaks it down for us...
Espresso
The few taste buds of the tolerant palate need some serious flavour to get them excited. The world of Barolo, Chianti Classico, Claret, Shiraz and Malbec is yours. Oak-aged Chardonnay is for you too. Look out for White Bordeaux and Nemea reds from Greece for a new direction.
Macchiato
Tolerant tasters like you need big flavours. But possibly with the rough edges shaved off. Grenache from the Barossa Valley (or pretty much anywhere – Garnacha in Spain) is a good place to start. Give Aussie Semillon, oaked, South African Chenin Blanc and the Amber (or "Orange") wines of Georgia a go.
Flat white
You have a "sensitive" palate, tending a little towards "tolerant". Light to mid-weight reds are your thing. You possibly already know you like Pinot Noir. But look out for Frappato from Sicily. If you have Chardonnay or Sauvignon Blanc normally, try Hungarian Furmint for a change.
Americano
Do you take your Americano with milk or without? If you're a milky drinker try Vermentino instead of your usual Sauvignon Blanc. If you drink it black, try swapping Merlot for Mencia – it's the juicy grape in Bierzo red wines from Northern Spain
Latte
You have a hyper-sensitive palate. Too much bitterness or intense flavour is likely to overwhelm your taste buds. Try New Zealand Pinot Gris or delicate rose from Provence. If you find reds too 'grippy' rose wines are your friend. They're really versatile with food.
Mocha
Aha – a hyper-sensitive-sweet taster. You are much maligned and I'm afraid poorly served by the wine business. But look out for softly sweet abbocato Orvieto from Italy, off-dry Rieslings from Germany or a light, late harvest Tokaji (not one of the sticky ones) from Hungary.
Next time go out to buy our bottle of wine, we'll just think about our Starbucks order!