Stuff The Self Help Books! 10 Things We've Finally Stopped Worrying About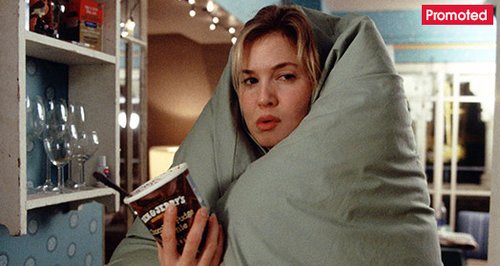 Ever feel like you're Bridget Jones desperately trying to wade through life without falling flat on your face? Forget it! Here are a few things we've defo stopped stressing about...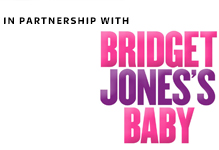 Bridget Jones may have started out lip syncing 'All By Myself' over a tub of ice cream, but now she's a mature, sophisticated, professional woman...sort of.
We've all delved into self-help books to try and solve life's problems, but there are some things we can't be bothered to worry about any more. Inspired by the disasters of our favourite movie 30-something, *ahem*, 40-something, here are a few things we're rising above in 2016...
Losing that extra 'half a pound'
Balancing exercise and eating right is hard enough, so we're no longer stressing about that tiny bit of extra timber. Who has time to think about ounces! As long as we stay fit and healthy, we're happy to accept that extra slice of cake.
Trying to be 100% perfect at work
Ever made a mistake and desperately tried to hide it? Or have you been too embarrassed to admit you don't know how to do something? Yep, we've been there, but we've decided not to aim for perfection. It's exhausting and we're only human after all!
And, if it ever goes really belly up, at least we're not Bridget sliding down that fireman's pole! Yikes.
Grappling with friendships, old and new
Friendships take time and effort to maintain and sometimes people drift apart, or move far away. We've all got those amazing 30-year friendships and new acquaintances we've met at work or down the gym. Instead of trying to collect friends like marbles, we're more interested in holding on to five incredible people who we trust completely. It's all about quality not quantity!
Knowing something about everything
Remember that scene when Bridget is desperately trying to swot up on world politics before her big book launch...only to embarrass herself royally with the microphone? Trust us, there's nothing wrong with not knowing the answer to something. It always looks better to say, 'no I'm not aware of that' rather than desperately trying to blag your way to an answer in the moment. Just go home and Google it later!
Having lazy days in bed
We refuse to feel guilty for those blissful hours on a Sunday morning when we can lie in bed, have a cup of tea and just stay in our pyjamas for an extra hour. Heaven!
Doing things just because they're 'cool'
Festivals may be the height of Insta-cool, but mud, damp tents, portable toilets and sore feet aren't for everyone. If it's not your thing, it's not your thing! We've made it our mission to do things because we enjoy them, not because they're trendy! And if that means sitting in our knickers watching the Great British Bake Off with a tub of ice-cream, so be it.
Trying to keep our parents happy
Of course, we love them dearly, but there are bound to be things our parents disapprove of. If you're anything like us, you've come to the conclusion that it's best to just crack on and beg for forgiveness later! At least you don't have Bridget's mad mum to deal with...
Being the 'oh this old thing' type
If we've spent three hours preening ourselves into a Hollywood-inspired goddess we definitely wan't someone to notice! None of this, 'oh I just threw this on' or 'oh I found it in the back of the wardrobe' nonsense. Nope, we're over false modesty! If we get a compliment we're going to take it.
Saying (or doing) something embarrassing
If Bridget gave up every time she did something daft she'd never get out of bed in the morning. Be more like Bridget and brush yourself off, laugh at yourself and get back on the horse. We all do stupid things from time-to-time and it's how you deal with it that really matters.
Being silly...sometimes
She may have spent her life worrying about big knickers, Mark Darcy and THAT fireman's pole incident...but Bridget is soon to be having a baby. Now she has to put the silliness aside...or does she!
Let us know what you've stopped worrying about below...
See Bridget Jones's Baby in cinemas from 16th September 2016.