Get Festive With These Winter Cocktail Recipes!
22 December 2017, 14:54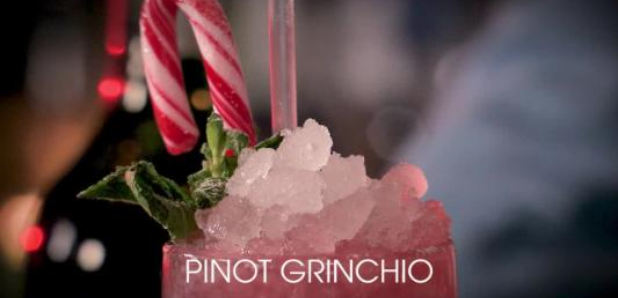 Try these wintery cocktails to warm you up and keep you merry this festive season.
Nothing tops off a festive get together than some Christmas cocktails.
Whether you're putting on a spread for all your family, or getting into party mode with your friends, these simple cocktail ideas will add some extra flavour to your Christmas.
The best thing is that you've probably already got all the ingredients in your cupboards - and you definitely DON'T need to be a cocktail expert to throw them together.
Here are some really simple ideas that JJ Goodman, Heart's cocktail connoisseur, has created alongside the London Cocktail Club.
1. Hot Buttered Rum

This is an ultimate winter warmer; even the name makes you feel cosy inside. Including ingredients such as cinnamon, nutmeg and honey, it will be your best friend as you curl up in your armchair next to the fire and indulge in a celebration box or two!
2. Golden Penicillin

This sweet touch looks super impressive served in an empty golden syrup tin - but will also taste perfectly good in any beverage holder! Creamy Irish whiskey mixed with citrus flavours is bound to give your pallet a nice wake up - and there's a cheeky gingerbread man for a little nibble after.
3. Cookie Cutter

What better way to warm your cockles than with this creamy cocktail? The perfect Christmas blend includes spiced rum, cognac, sloe gin and clementines for a citrus twist. Blended with spices with a frothy eggnog on top, it's the perfect way to toast Christmas.
4. Pinot Grinchio
Raspberry flavoured vodka, crème de fraise, lemon juice, pinot noir and vanilla are served over crushed ice to make a perfect alternative to wine this season. Reach for the prosecco to add some fizz and serve it with a candy cane for a winter berry take on Dick Bradsall's 'Russian Spring Punch'.
5. Golden Penicillin
A very British adaptation of the drink created by Sam Ross at milk & honey. This boozy drink has Irish Whiskey, Lemon Juice, Golden syrup infused with ginger and honey.
6. Hot Buttered Rum (Compendium)
This spicy cocktail dates back to the colonial U.S. The spiced rum is infused with hot water, butter batter and plenty of spices for added flavour. Try subbing in Irish Coffee or Mulled Wine for a twist!