This Amputee Has Smashed Stereotypes After Being Crowned Mr England
18 July 2017, 12:02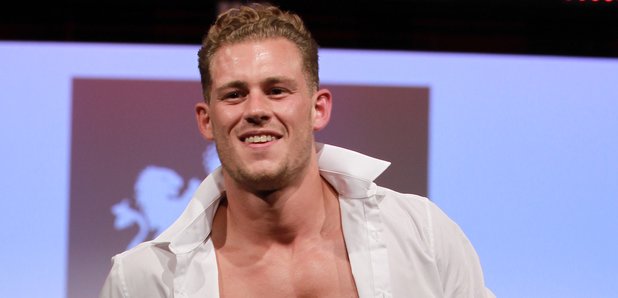 Prepare to be inspired by this story of determination.
When Jack Eyers was growing up he wanted to be a firefighter. But a rare birth defect which left him with an underdeveloped and painful right leg meant he decided to have it amputated when aged 16. This put an end to his firefighting dreams, but the setback hasn't stopped Jack, who is now 28, from pushing himself.
On Friday night he became the first amputee to be crowned Mr England. Eyers beat 24 fellow contestants at a black-tie ceremony which took place in Birmingham. Impressive stuff!
1st amputee to win Mr Englandhttps://t.co/sUfNWbw12T pic.twitter.com/YiqyeQKuJ5

— Miss England News (@missenglandnews) July 17, 2017
The road to victory in Birmingham started when Jack embraced exercise following his amputation. He decided to break into the fitness industry, becoming a qualified personal trainer. He then signed with Models of Diversity, a modelling agency that champions equality and fair representation within fashion and media.
In 2015, Eyers made history when he became the first disabled male model to walk in New York Fashion Week. More recently, he walked in the politically-charged AW17 Teatum Jones show at London Fashion Week, entitled The Body.
He told The Telegraph: "The last five years I have made it my mission to raise the profile of disability in the fashion industry and to become a role model for other amputees and disabled people. I feel very strongly that Mr England is not just a beauty pageant, it is all round."
The handsome role model now has his sights set on the Mr World competition. He said: "I'm pretty overwhelmed by it, but Mr World is the next big step."
The new Mr and Mrs England. [Picture: REX]
Meanwhile, the Miss England winner was also crowned in Birmingham. 22-year-old Stephanie Hill, who represented Derbyshire's Hope Valley, got to wear the tiara.
She said she dreams of curing the world of cancer - and with plans to study oncology after completing her degree in radiotherapy, she may hopefully achieve that.
You can follow Jack on Instagram: @jackeyers or Twitter: @JackEyers