You Can Now Become A 'Gintern' And Get PAID To Drink Gin!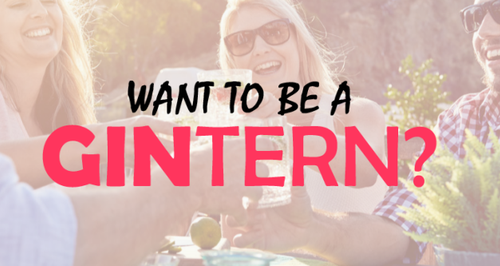 If this wasn't your dream job before, it should be now. You can now apply to become a 'gintern' where you will be paid to drink gin! Where do we sign up?
ILoveGin is a Gin & Tonic club that meets monthly to help people 'discover their new favourite gins', and now they need help from people like YOU for a six-months internship.
The role will require the 'enthusiastic gin-loving intern' to visit distilleries all over the UK and across Europe, taste gin cocktails, trying out new misers and discovering the newest gins.
The role is flexible so you can work from home when you want to and there will be a number of gin-related events to go to too AND a box of gin treats will be delivered to you once a month.
If you ask us, it sounds terrible.
All you need to do is be over 18, hold a UK driving licence and be a UK resident. Oh and loving gin is a must. There's even the potential for full-time job at the end of it.
The company have dubbed the role as the 'world's best internship', why in other circumstances might be a bit cocky, but in this case we think we're going to have to agree.