You Can Now Eat A Magical Breakfast In The Great Hall At Hogwarts!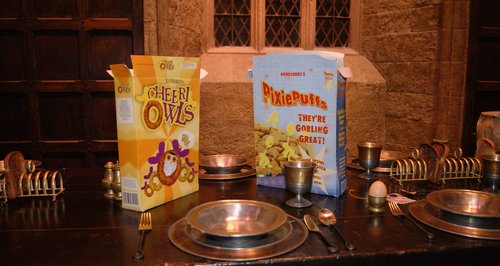 Forget Breakfast at Tiffany's, you can now start your day with a morning feast in the Great Hall at Hogwarts.
You may be in denial about your lack of Hogwarts letter but it doesn't matter because guests have been invited to dine on a magical breakfast at the school of Witchcraft and Wizardry.
The Warner Bros Studio Tour in London has launched Breakfast at Hogwarts which will take place on only two dates in the summer holidays - 21st August and 28th August.
Fans will be able to eat a bowl of wizarding cereals like Cheeri Owls and Pixie Puffs before embarking on a tour of the rest of the studios.
We know, right!