All Your Magical Food Fantasies Are About To Come True In This Glorious Harry Potter Restaurant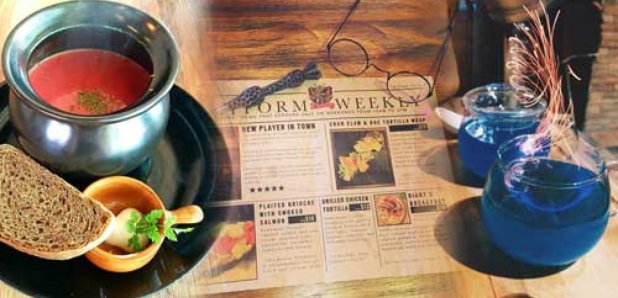 Calling all Harry Potter fans...you're going to want to book your plane tickets!
Valentine's Day is fast approaching and you can and you can be sure to earn extra points with your other half if you manage to book a spot for the pair of you at this amazingly magical restaurant.
Granted you'll have to throw flights to Singapore and a glamorous hotel into the mix, but won't it be worth it to see your partner's face light up with joy when you step foot into this incredible Harry Potter themed food establishment. Oh the romance!
Wave goodbye to boring butterbeer and embrace a far more exciting world of witches brews and cauldron cakes!
Sit on wooden tables worthy of the Great Hall itself and sip from a flaming Goblet of Fire.
Get ready for some serious Instagram appeal as you don witches' hats and cast your magic wand over your meal.
Fancy a chocolate wand to stir your delectable cauldron meal?
Find this food Mecca at 1094 Serangoon Road. Ta da!
See more pictures from Platform 1094 here