A Hotel Framed A Picture Of Bacon And Put It On This Guys Bed, And The Reason Is Hilarious!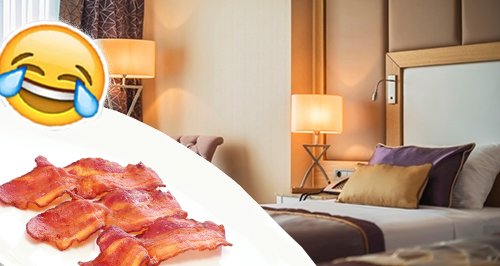 One practical joker trolled the hotel he was staying at in the BEST way....
When booking a hotel there is always the option to fill in special requests that you might need during your stay.
Normally special requests are things like 'allergic to nuts' or 'please change my towels everyday', but this prankster got creative with the funniest requests...and the hotel ACTUALLY obliged!
Scroll through the whole ridiculous story below...
I'm going to ask for funny, but not outlandish things from every Hotel I book from now on.
LOL!