Kelis Reveals Her Milkshake Recipe That Brings All The Boys To The Yard!
13 September 2017, 11:12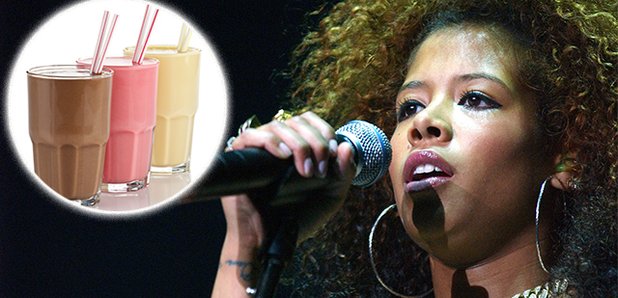 The singer has let us in on the secret recipe to her infamous milkshake...
You'd be hard pushed to find someone who hasn't heard the song 'Milkshake' by US singer Kelis.
In the famous song released in 2003, the singer brags about how her 'milkshake brings all the boys to the yard' and for the past fourteen years we've asked ourselves what sort of sorcery is this? What IS the secret to her famous shake?
She told CBS News "When people see milkshakes, they think of me and the song."
"It was the first time in my life that I could take that kind of time off from music," she said.
"I had a great time. It's nice because your brain can learn new stuff and be ignited by something new. It's a good feeling."
Kelis now divides her career between food an music and in 2015 released a cookbook called 'My Life On A Plate' and now in honour of National Milkshake Day the singer has let us in on her shake secret recipe.
3 oz Baileys Original Irish Cream Liqueur
8 oz Ginger Beer
4 scoops Chocolate Ice Cream
5 pieces Candied Ginger
1/2 teaspoon Cayenne Pepper
Chili Cinnamon Sugar mix (1:1:1 ratio)
Ginger Infused Whipped Cream for Garnish
Follow the recipe here...
1. Combine Baileys, ginger beer, chocolate ice cream, candied ginger and cayenne pepper in a blender with ice and blend until smooth.
2. Pour mixture into a glass rimmed with chili-cinnamon-sugar.
3. Top with ginger-infused whipped cream and a piece of candied ginger.
Then check your yard, as it'll likely be FULL of boys. If not, you're not doing it right!