There's A Reason KFC Only Follow 11 People On Twitter...And It's Hilarious
20 October 2017, 17:30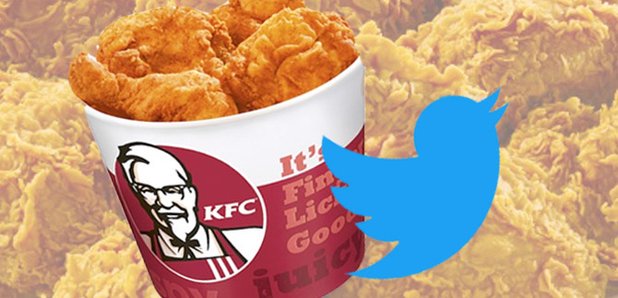 Fried Chicken lovers everywhere have only just realised some of the notable names on their following list.
When it comes to KFC the ingredients in their much-loved fried chicken has been a closely guarded secret ever since the fast-food chain first opened it's doors 87 years ago.
Everyone has tried to figure out exactly which ingredients make their chicken so finger-lickin' good but could KFC's Twitter account have been the answer to our questions all along?
Some eagle-eyed fans have noticed that the account for the chicken chain has paid homage to it's "eleven herbs and spices" by only following eleven people on Twitter, five of which are the SPICE GIRLS!
The other six, are men named Herb!
If that isn't marketing genius, then we don't know what is!
The revelation was pointed out by Twitter user @edgette22, and has been 'liked' by 320,000 people at the time of writing.
.@KFC follows 11 people.

Those 11 people? 5 Spice Girls and 6 guys named Herb.

11 Herbs & Spices. I need time to process this.

— Edge (@edgette22) October 19, 2017
The news took Twitter by surprise and it wasn't long before everybody took to the social media platform to praise who the companies social media and marketing managers for their ingenious sense of humour.
the person that runs the KFC account needs a raise. I don't care how much they make now. GIVE THEM A RAISE.

— Samantha O'Pumpkins (@sicklittlejag) October 19, 2017
I don't know who I'm more impressed with, @KFC for doing it or @edgette22 for noticing it https://t.co/avXAV1EkFm

— Chris Espinosa (@cdespinosa) October 20, 2017
We're impressed!