Morrisons Are Chuffed That This Shop Owner Called His Store 'Morrisinghs'
28 June 2017, 12:17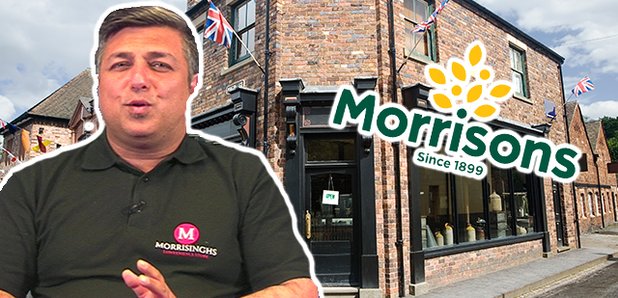 The supermarket giants gave their thoughts on the punny name of this corner shop.
The phrase 'ten out of ten for creativity' couldn't be more better suited than to shop owner Jel Singh Nagra.
The North Tyneside based owner of a corner got seriously punny when he named his shop 'Singhsbury's' - remind you of anyone?
RT TheSun "Sainsbury's were not impressed with this guy's shop name so he did one better https://t.co/ATt2fYMkMC pic.twitter.com/wtMe6fsMIT"

— Dak (@dak2zeke) June 26, 2017
Yes, it's a glorious play on words using his own name and that of supermarket giant Sainsbury's. But they didn't see the funny side and threatened to sue Jel unless he took down the sign.
But that didn't stop Jel's spectacular pun game and instead he got a new sign installed which is even better than the first.
Singhburys has now become Morrisinghs! And this time, the inspiration behind the namesake are chuffed to bits by the tribute.
Well the new sign is up, #morrisinghs pic.twitter.com/Sb4q1iIu8S

— Jel (@jelnagra) June 15, 2017
A spokesperson for Morrisons said: 'Mr Nagra and his customers obviously have good taste so we wish him well.'

The new name has also gone down well with his regular customers. Sarah Sheilds wrote on Facebook: 'This guy is great! The sign makes me laugh every time I go past. Nice bloke too.'

Morrison's more lighthearted approach to the situation has definitely gone down better with the public than Sainsbury's heavy handed stance, don't they know that imitation is the most sincere form of flattery?
It seems like TK Maxx didn't get that memo either when recently they made headlines when trying to sue a Blackpool shop owner who called his shop 'PK Maxx'.
Ok so maybe that one was a bit TOO close for comfort...