Rainbow Coffee Is Now Totally A Thing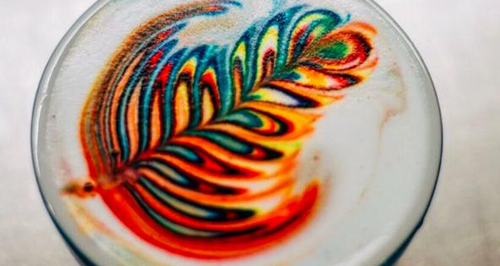 First we could taste the rainbow, now we can drink it too, and it doesn't even involve Skittles.
Your morning pick-me-up can now reflect the feelings you have after drinking it: we're talking about rainbow coffee.
The magical art is the creation of Mason Salisbury, or @ibrewcoffee on Instagram, who is a barista at a coffee shop in Las Vegas, called Sambalatte.
The art is created simply by adding food colouring to the steamed milk before adding it to the coffee.
Look how beautiful his creations are:
It's a skill we all wish we had:
It's the food of leprechauns...