It's Official! The Nation Is OBSESSED With Supermarket Own-Brand Food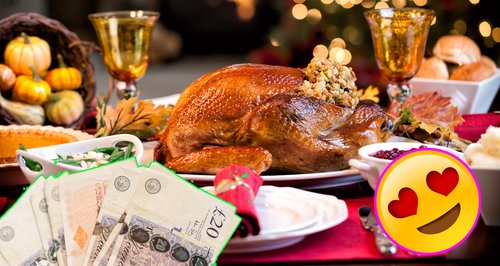 Forget posh brands! It turns out we've all gone mad for own-brand delights by our fave supermarkets. Here's what you should get your hands on QUICK...
You'd be forgiven for thinking that this year's trendiest Christmas treats are made by posh brands charging a small fortune...
But it turns out what most of us are REALLY after is own-brand scores from our local supermarkets!
Retail analysts have discovered that - thanks to the quality of their own-brand premium ranges - Sainsbury's, Tesco, Asda and Morrison's are in for a record festive sales season.
Although lots of us have turned to own-brand ranges to save a few pennies, more of us are now filling our carts with these items because... SHOCK HORRO... they're actually amazing, tasty and affordable. What's not to love?!
This year we've collectively bought 13% more food from supermarket own-brand premium ranges,such as Tesco's Finest, Sainsbury's Taste the Difference and Asda's Extra Special.
Aldi has also continued its winning streak as the fastest-growing grocer, largely due to its Specially Selected range.
In fact, this year's Specially Selected stock includes dry aged steaks, rope-hung boxed smoked Scottish salmon and a jewelled layered pork pie! Although you'll have to be quick as these steals will sell out fast.
Even Iceland is having fun thanks to its Luxury label food, including Gaucho rump steaks, Arctic sliced octopus and two whole poussins with bacon for a fiver!
Amazingly, Tesco is even offering a rare breed of premium turkey, Narragansett, under its Finest brand. This breed hasn't been available on shelves for 70 YEARS. Not bad, eh?
What do you think? We're definitely spoilt when it comes to supermarket food, no?