Usain Bolt Is Set To Take On Nando's With His Tasty New Venture
21 August 2017, 15:32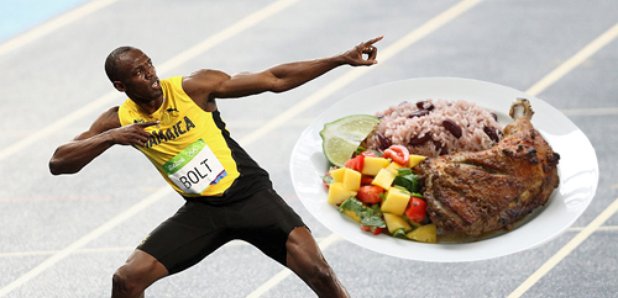 The Jamaican sprinter is set to give a whole new meaning to the word fast-food.
Usain Bolt may have hung up his spikes but the world's fastest man shows no sign of slowing down anytime soon.
The Jamaican sprinter, who made history by breaking the world record for the fastest 100m and 200m, is set to give a whole new meaning to the word fast-food as he's set to open his very own chain of restaurants.
Usain looks set to take on Nando's with a brand new venture called Tracks & Records shops, which will open in 14 locations over the next five years.
The fast-food chain that serves jerk pork and burgers was first launched in Kingston, Jamaica in 2011.
For those who want to tuck into some authentic Jamaican food, the restaurants will offer traditional dishes when they open in the UK such as jerk pork, rice and peas, and pan chicken in addition to the athlete's own creation - burgers a la Usain.
Bolt said: "London has always been a special place for me [and this] is giving us the opportunity to share our vision and our culture with you all."
If Bolt manages to pull the venture off, it will add to his already impressive CV which includes eight Olympic Gold medals.
Bolt retired after the World Athletics Championships in London earlier this month.