Poundland Are Spicing Up Love Lives With This FRISKY New Product!
26 September 2017, 16:56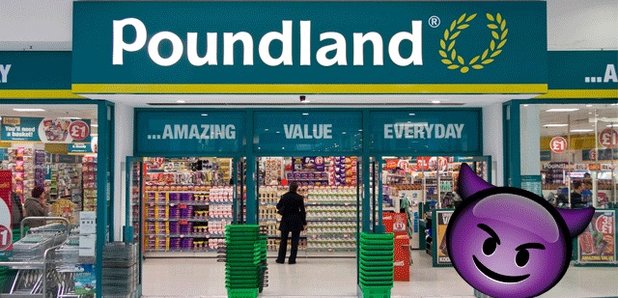 Yep, it's only £1 a pack for the all-natural capsules for men and women.
Fancy some Nooky? Well you're in luck, because that's the name of the new product from Poundland. So next time you've popped in to pick up your paracetamol and cleaning products, maybe you can also try something new for the bedroom?
Nooky is the name of the discount retailer's new range of Viagra-like supplements and it's safe to say it's really, umm, aroused interest.
Viagra, which is normally used to improve the love lives of men who suffer from impotence, can only be bought on prescription from the doctor and isn't available over the counter, however, Poundland, are hoping their product Nooky will have similar effects.
The high street store's latest product comes in two different varieties – one for men and one for women – and promises to help you to "push your potential to the max". (Just in case there's any confusion, the men's pill is blue and the women's one is pink).
Is Poundland selling Viagra now? pic.twitter.com/tws9Uf0UwJ

— Lotty Earns (@lottyburns) September 25, 2017
Poundland claims that these all-natural capsules can boost libido and performance in the bedroom.
The packaging recommends customers "pop two pills before playtime and say hello to fun times". Oooh, Matron!
Barry Williams, trading director at Poundland, said: "Spicing up your love life has never been cheaper and we hope lots of our shoppers heat things up this winter thanks to our new Nooky range."
The new range is now available in Poundland's 900 stores.
Something tells us this winter is going to be a steamy one!