This Picture Of Lemons Perfectly Shows How You Can Spot Breast Cancer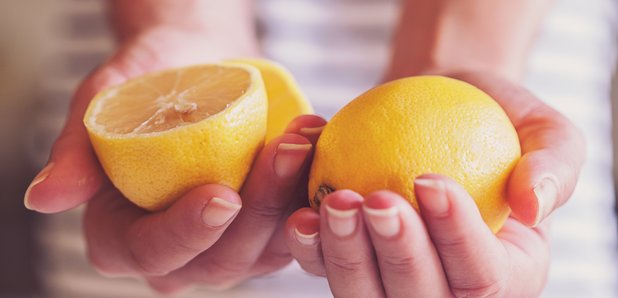 The image created by charity Worldwide Breast Cancer is a great way to become aware of signs and symptoms of breast cancer.
Breast Cancer is the most common cancer in the UK and we are always being warned about checking our 'lemons' for signs of the disease.
But are we sure we ACTUALLY know what many of the symptoms of breast cancer look like?
The Know Your Lemons campaign from Worldwide Breast Cancer is aiming to raise awareness of these symptoms and they have illustrated it in an incredible way...with lemons!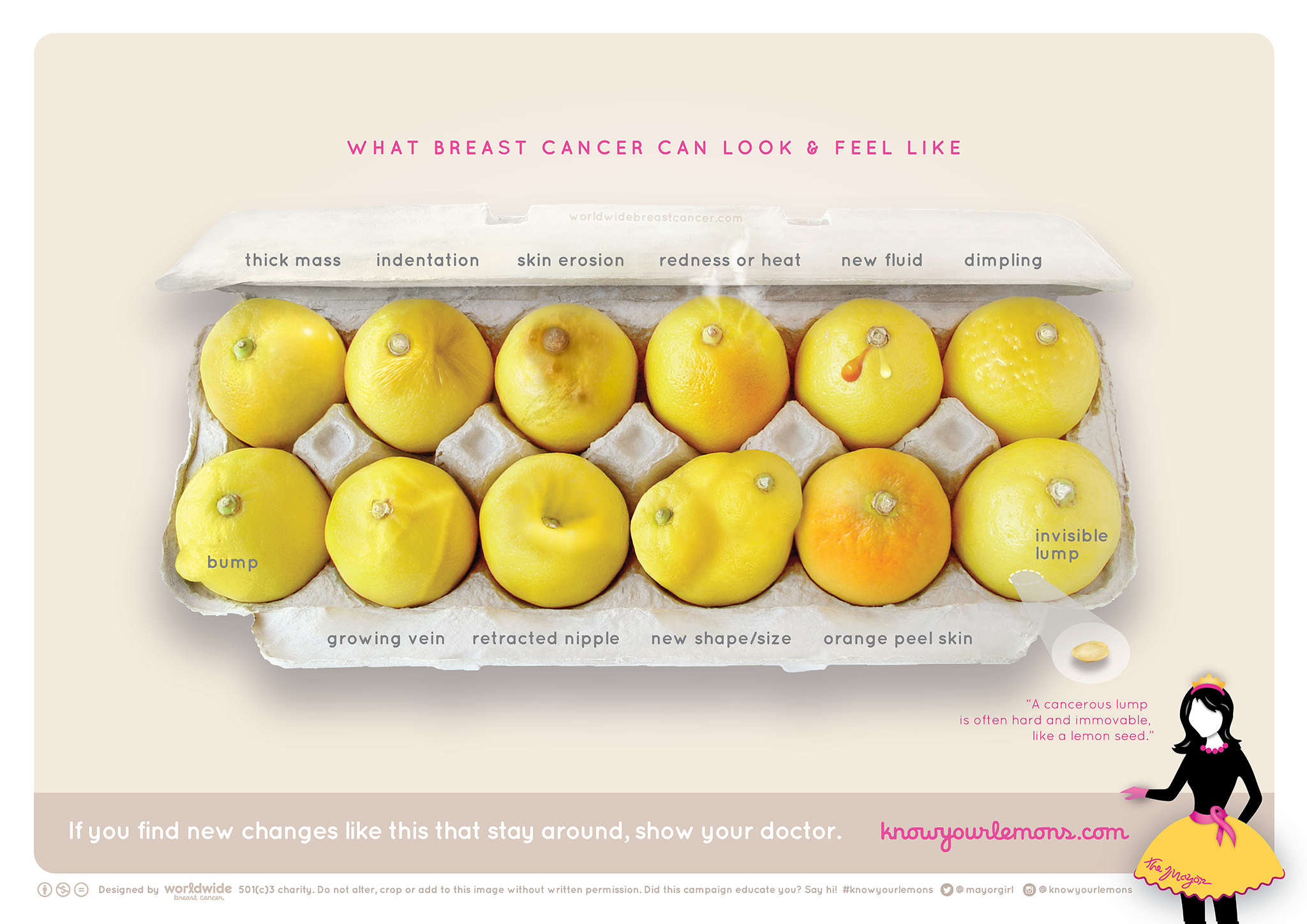 The image of 12 different lemons illustrates 12 different signs that people should look out for and may signify a trip to the doctor is needed.
These symptoms include ones we may all be familiar with such as invisible lumps and the changed shape of your breast but also little known signs such as dimpling, redness and thick mass (tight skin).
The inspiration for this creative campaign came from Worldwide Breast Cancer and knowyourlemons.com founder, Corrine Ellsworth.
She tragically lost both of her grandmothers to breast cancer and wanted to educate herself further, however, found that the more research she did the more she felt confused.
At the time, she was studying for a Masters project in which she wanted to create a way to visualise breast cancer that was interesting and informative.
She said "I started photographic objects to stand-in for the breast: cones, jugs, melons...and then finally I discovered a lemon.
It has a nipple, and the interior looks similar to breast anatomy.
And after spending time at an imaging center I discovered a lump was hard and immovable...much like a lemon seed. I knew I had found my metaphor."
Her idea has grown massively since then, and after again losing somebody in her life to cancer - her childhood friend Suzanne - she decided to take the leap and dedicate all her time to the Worldwide Breast Cancer charity she founded and educating people on early awareness of the disease.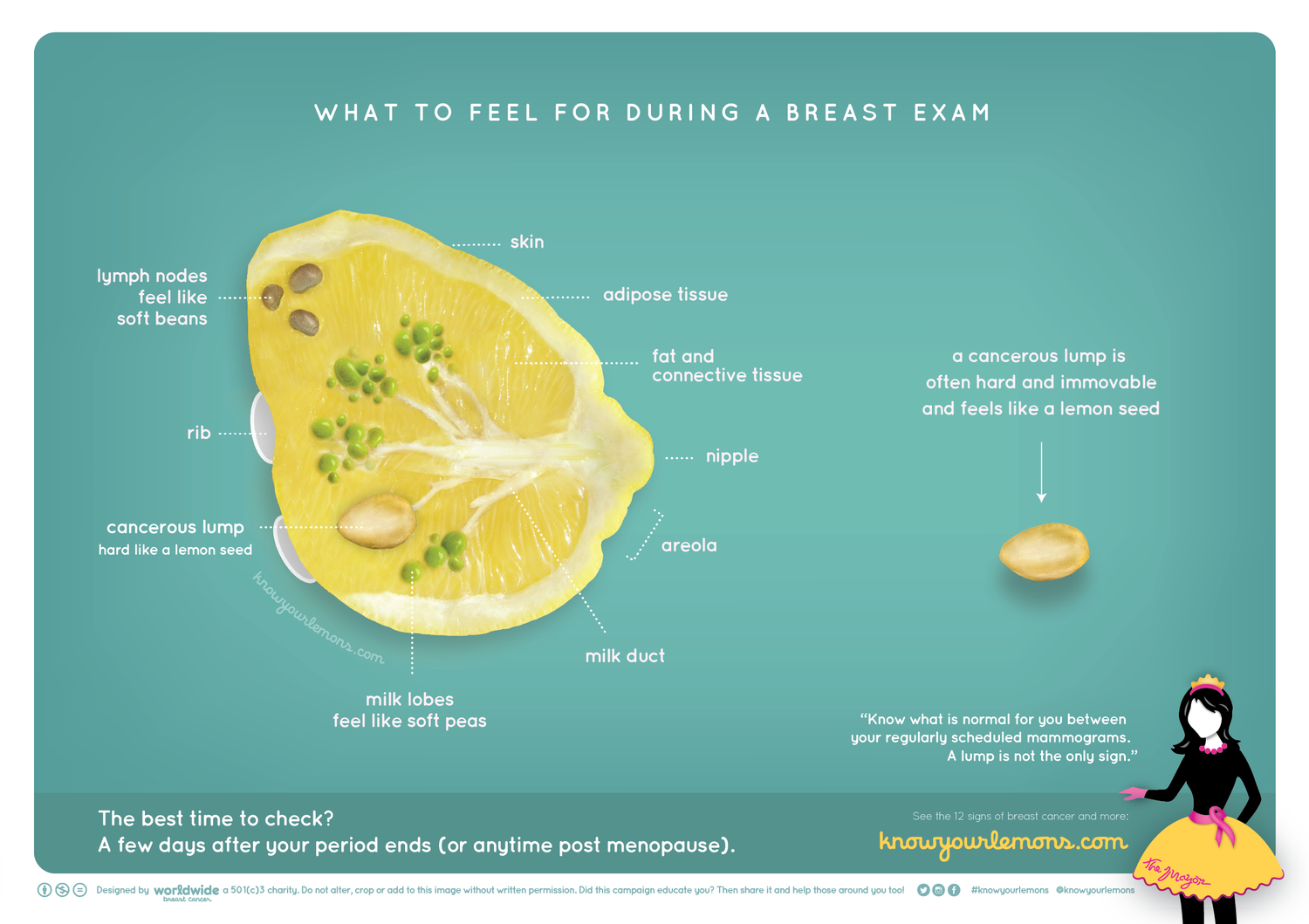 Another illustration also shows what your breasts should fee like and again, uses lemons to illustrate the anatomy of the inside of a breast.
These illustrations could be potentially lifesaving as they could help educate women to make an important visit to their GP sooner that they may have had they not been presented with this vital information.
If you notice any changes in your breasts, visit your GP, and for more

information visit Breast Cancer Care.