These Secret Codes Reveal HIDDEN Categories On Netflix!
23 October 2017, 11:11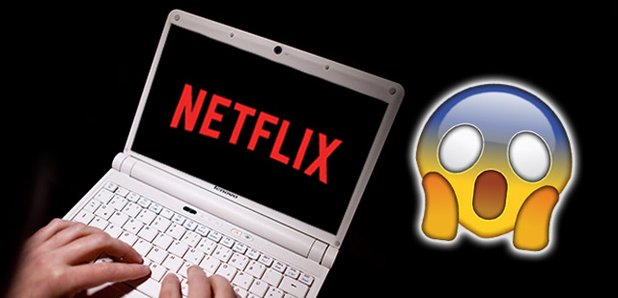 Nights in front of the TV are going to be become a LOT more frequent!
Netflix. How did we ever survive without it?
If we want a comedy, it's there. If we want a Christmas movie (it's never too early), it's there. If we want to watch an ENTIRE series in one day (it's not as hard as it sounds), it's there.
Most of the time you can find something you want to watch, but sometimes you get a feeling that you want something specific, and nothing else will do.
Like a good old 'romantic tear jerker based on a book'. Or 'steamy thriller'. Or a 'soccer movie' (don't ask us why, sometimes we crave the unusual, okay?!)
The New Trailer For Peaky Blinders Is Here:

Well, it's now super easy to find such things as there are dedicated websites to helping fans trawl through what can sometimes be a minefield of shows.
Websites such as Whats On Netflix and NetflixCodes.Me are specifically dedicated to revealing hidden sub-genres.
But wait right there - there's MORE!
You can get even further into the nitty gritty. Perhaps the ONLY thing you're feeling right now is a 'feel-good movie starring Elvis Presley', or a 'visually striking suspenseful sci-fi and fantasy' type thing.
You can find such uniqueness here. This extended list of codes is HUGE, and amazingly niche!
So, once you've finally found the exact kind of movie or programme you're after, all you need to do is make a note of the bracketed number next to the genre - for example, if you're fancying a bit of a 'critically acclaimed crime drama based on a book', the code is 4848.
You simply add the code to the end if this URL in place of the X's: http://www.netflix.com/browse/genre/XXXX
Stick this into your web browser, hit enter, and tadaaa, a selection of extremely niche choices for your perusal.
Failing that, if you find yourself totally bamboozled by even MORE choice, don't worry - there's a 'surprise me' button on NeflixCodes.Me that you can click, and it will randomly generate a genre for you to watch.
Due to algorithms and stuff we don't quite understand, these codes can change every so often, so it's always worth double checking the digits before you get comfy.
This discovery is perfectly timed with the fact that the clocks change soon and winter is creeping in; cold, dark evenings mean far less desire to be outside and the temptation to be in the onesie in front of the tv is a LOT greater!