These Networks Are INCREASING Your Phone Bill From April!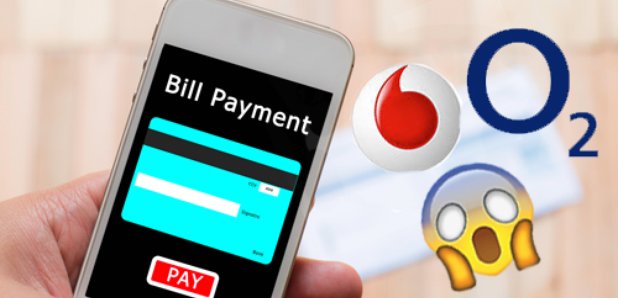 Think you're locked into a contract on an agreed monthly bill? Think again.
Millions of customers across the U.K could be made to fork out extra money for their monthly phone bill, as a string of network providers are set to hike up their prices MID-CONTRACT.
If you are currently with Vodafone, you might see a change to your bill as soon as April!
Turns out, the firm is allowed to push up prices because of a clause in your contract that warns customers about prices increases in line with the rate of inflation.
The clause means that monthly bills will rise for customers who took out a pay monthly contract after May 5 last year – and if you upgraded within this time then you will also be affected.
The increase will be dictated by the Retail Price Index (RPI) figure for March this year.
If RPI stays at 2.6 per cent next month a customer paying £35 a month will see their bills rise by around £10.50 a year!
Yikes.
According to The Sun newspaper, a spokesperson from Vodafone said: "Any customer that took a pay monthly plan on or after the 5 May 2016, will have an annual price adjustment in April, in line with the March Retail Price Index (RPI)."
It's only customers of Vodaphone that will be affected by the price hike, as O2 and EE both confirmed to the newspaper "no decision has been made yet and we will let customers know once we have made a decision".
According to rules set by broadcast regulator Ofcom, customers can opt to leave their network penalty-fee if their network hikes the prices mid-term, but ONLY if they hadn't warned you about the rise prior.
We advise you check with your network to get the skinny on any possible changes to your contract!