This Emotional Marriage Proposal Proves Love Really Does Conquer All!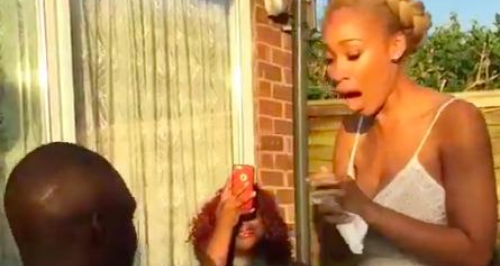 We can't get enough tissues while watching the heart-wrenching moment Eric Myers pops the question.
Who ever said that romance was dead?
Eric Meyers restored our faith in a happily ever after when he popped the question to Adi Alfa, his girlfriend of nearly three years in what has to be the most tear-jerking proposal ever.
In the video it's clear that Eric is lost for words as he attempts to tell his girlfriend how he really feels about her.
The moment I proposed to the love of my life @miss_alfa86 she didn't expect it at all. pic.twitter.com/tQPQkcGjE2

— Eric Myers (@Igniterr) July 25, 2016
Speaking about the candid moment, he told Buzzfeed: "I struggled to finish my speech as my voice was so shaky, little did she [Alfa] know I was now on one knee with a diamond ring asking her to marry me.
When she eventually realised she was that shocked, she almost collapsed and so my dad had to hold her and keep her from falling."
In an emotional twist, it turns out that Adi had been in tears the night before as her mother was in hospital due to mental health issues.
However, Eric's proposal came at the right time to help turn her frown into a smile.
He added: "Seeing her crying made me feel so bad but I knew the surprise the next day would make her happy."
The emotional moment, which was filmed and posted to Twitter, has already been retweeted over 20,000 times by people who have been captivated by their love story.