Coven Or Emperor? New Research Reveals Most Unusual Baby Names Of 2016
16 June 2017, 15:59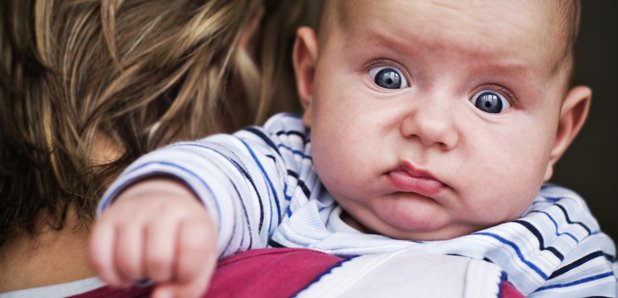 New research from Nameberry has revealed that traditional baby names are making a comeback - whilst some parents have been opting for something more unbelievably modern...
If you called your baby Alfie or Arthur, or Elsie and Edith, last year, then you're in the handful of people that are bringing back the traditional monickers.
However, Nameberry also revealed that some people are looking for something a lot more modern and they're not to everyone's tastes.
In the database of 10,000 names from 2016, Nameberry have identified 12 more unusual name which appeared on the records.
Of the boys' names from the list, Galaxy, Emperor, and Luv topped the list, whilst some parents called their daughters Adorable, Reality and Avary.
The most unusual names of 2016:
Adorable (girl)
Aviary (girl)
Mini (girl)
Zoeigh (girl)
Reality (girl)
Coven (boy)
Emperor (boy)
Galaxy (boy)
Luv (boy)
Mylz (boy)
Savant (boy)
Warden (boy)
Recently, the baby name database also revealed the hottest names for 2017, inspired by your favourite characters and icons.
The researchers over at Nameberry compiled a list of the 55 hottest baby names of 2017 so far.
Whilst Olivia and Lucas topped the charts in 2016, this year we're looking at pop culture inspired names such as Sherlock, Bowie and even Gunther makes the list (you know, the waiter at Central Perk in Friends)!
Are you still looking for inspiration to name your baby? Then look no further. Click here to find out more.