'Jell-O! Is It Me You're Looking For?' Baby Won't Eat Until His Dad Sings Lionel Richie!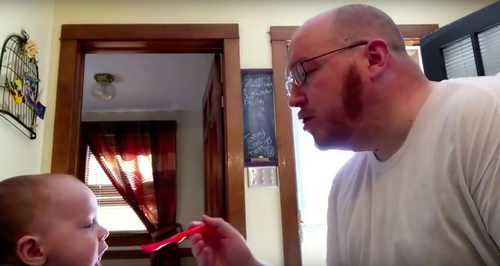 Watch this dad sign to Lionel Richie classics to his son to get him to eat his dinner!
All babies know that sometimes lunchtime can be a bit of drag - what with all the mushed up food an' all. But not this kid.
One-year-old Tommy enjoys his food accompanied by a round of light entertainment.
Tommy's dad Charles Flartey from New Jersey has started to film himself singing to his son whilst he eats - and sometimes matching the lyrics to what he's eating!
This comic take on the Lionel Richie classic will have you snorting with laughter!