This School Scrapped Detention And Combats Bad Behaviour In A Way You'd NEVER Guess!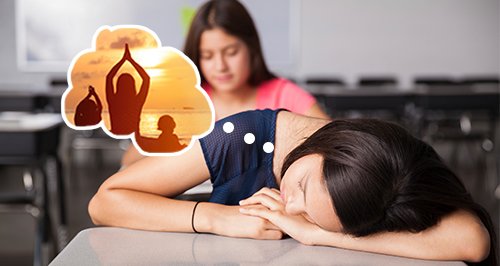 Since forever teachers have been dishing out detentions when kids play up in the classroom! Until now...
After finding that detention perhaps wasn't as effective as they thought, Robert W. Coleman Elementary School in Baltimore decided to make a radical change to the way they combat bad behaviour in the classroom.
Children are instead sent to a 'Mindful Moment Room' when they misbehave to and are given calming breathing exercises.
The theory is similar to 'the naughty step' where we normally ask kids to reflect on their mistakes.
To make the environment even more chilled out the room is filled with plush cushions and bright colours - so a far cry from writing lines in a classroom!
As well as using meditation in its discipline, the school champions the practice during its after school clubs and offers a programme called 'Holistic Me' for students to get involved with and learn yoga!
Do you think this would work at your child's school?
Their solution seems to be working well as the school apparently had to issue zero suspensions in the last year!