We Have The PERFECT Way To Open A Conversation On Dating Sites!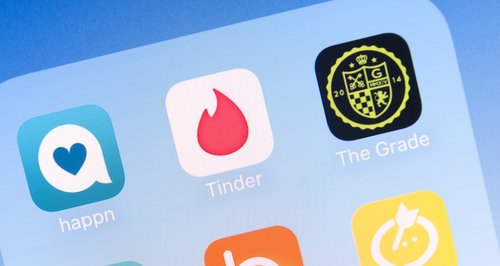 Ever struggled to find the perfect opening line to your new Tinder match? Look no further...
Dating app users worldwide rejoice! We have just what you need.
Ever wondered what witty one liner can get you off to the best start with a prospective match? Well according to the app Tinder, GIF's and Emoji's can officially lead to stronger connections.
Tinder found that conversations that include GIF's last TWO TIMES longer than those without.
Their resident sociologist regularly interviews the app's users and said that visual conversation starters like GIF's and emoji's make it easier to break the ice... because, well, who doesn't like funny videos?!
So if you match with a hotty and are wondering what the next best opening line might be, give a GIF a go!