Pet Advent Calendars Are In The Shops And There's One For EVERY Animal!
26 October 2017, 16:40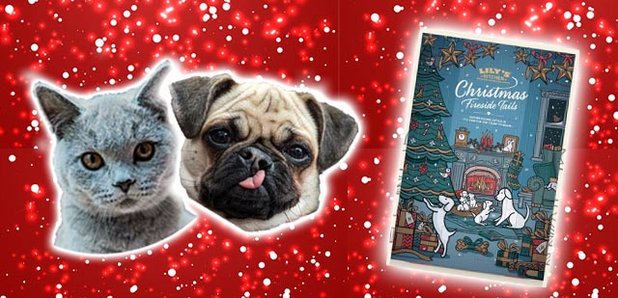 How else are they going to know that Christmas is coming?!
It's true what they say - a pet is for life, not just for Christmas.
Many animal owners see their pets as children of their very own, which makes us think - if kids get advent calendars, shouldn't pets?
YES agrees the world, because now you can buy Christmas countdowns for your pets - whatever creature they are. If you're thinking that it's only cats and dogs that can benefit from an advent calendar, think again - many retailers are stocking ones for smaller pets such as hamsters and guinea pigs.
WATCH: The Most Adorable Pet Halloween Costumes:

Pets At Home stock a whole range of calendars for creatures big and small - with a satisfyingly low price tag attached.
There's one for dogs, one for cats and one for 'small animals' - which are essentially rabbits, rats, guinea pigs, hamsters, gerbils and mice. And they're only £2 each.
If you feel like putting your hand further into your pocket and treating your pet with something more gourmet, theres a range from Lily's Kitchen, which have a variety of fancy shmancy treats.
Amongst the selection in the calendar for dogs are the rather entertaining 'Bedtime Biscuits', which claim to be "single blissful bedtime treats, made with honey, yoghurt, chamomile and passion flowers, to help soothe your dog on Christmas Eve, before Father Christmas arrives."
(If we could have a stash of these all year round, that would be fab!)
Cats get a selection of posh chicken and turkey nibbles, including "turkey treats with cranberry trimmings" which we're not ashamed to say sound totally mouth watering.
Although...If you get an advent calendar for your pet, does this mean you have to do a stocking AND stick some presents under the tree for them too?!
Where does it end?!
(Unfortunately, if you own goldfish, there's no advent calendar for these little guys yet.)