These Harry Potter Boudoir Photos Are The Portkey To Our Hearts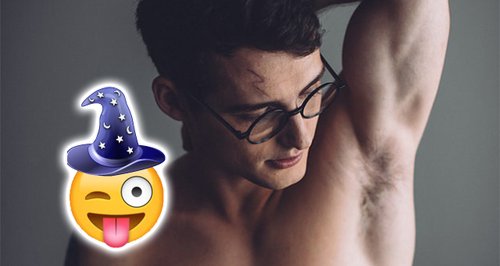 These photos by photographer Sarah Hester are enough to set our phoenix of fire...
We don't need to say lumos to light up our wands, these sexy Harry Potter inspired photos are doing the job just fine.
When Sarah Hester (the seriously unlucky photographer behind the photos) kept getting the name wrong of one of her models, she decided to nickname him Harry instead because of his resemblance to the teenage wizard.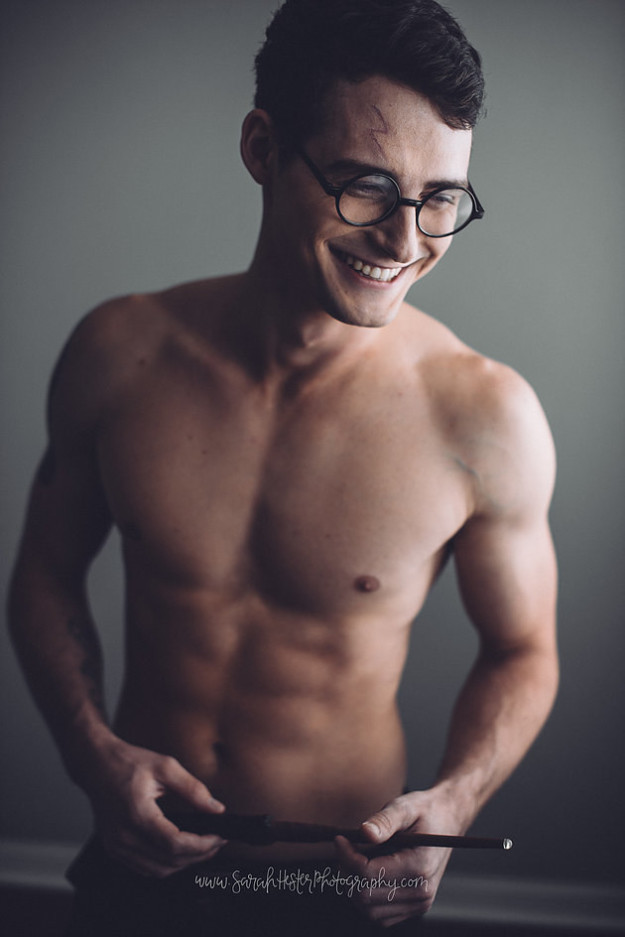 Because Harry - real name Zachary Howell - was so good at his job, Sarah, 34, invited him to do a saucy Harry Potter inspired boudoir shoot, you know, for a bit of fun.
The 24-year-old Zachary agreed and unfortunately for Sarah, she just had to photograph him, semi nude.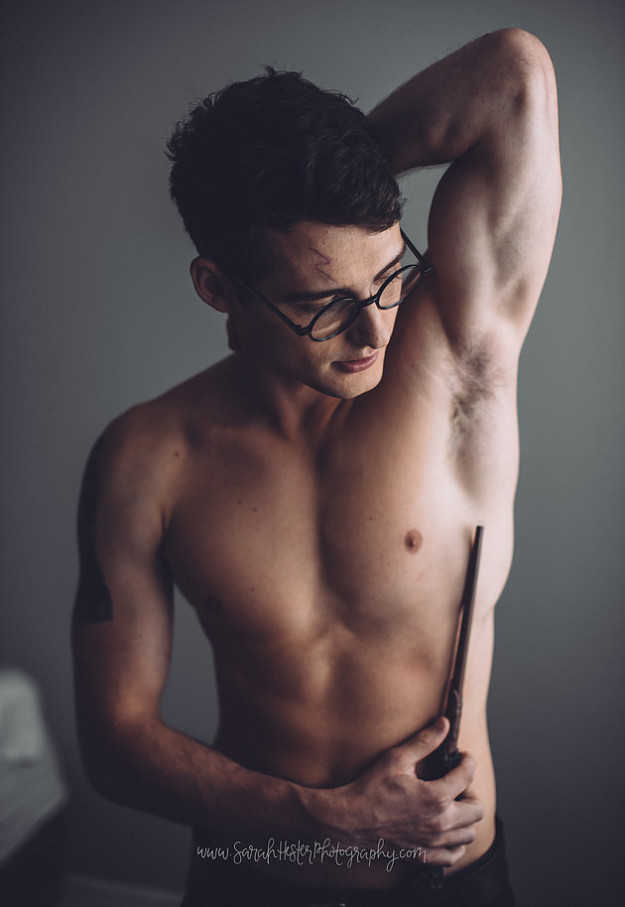 With a lightning bolt scar on his forehead, round spectacles and his wand in hand, Zach's Harry is a far cry from Daniel Radcliffe, who portrayed the wizard in all eight films.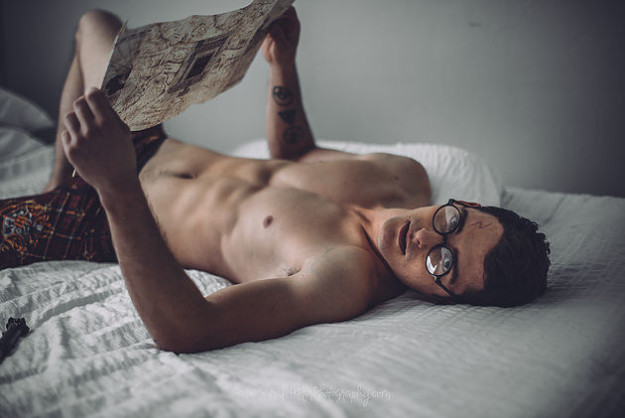 "I've recently been doing shoots with no shirt so we decided to make it sexy," Zach told Metro.co.uk.
"I'm completely comfortable in my body. I did acting and other shoots similar this so wasn't an issue. No one should be ashamed of their body.
"Society sets too harsh of rules and guidelines for being 'naked'."
Yes Zach, yes they do.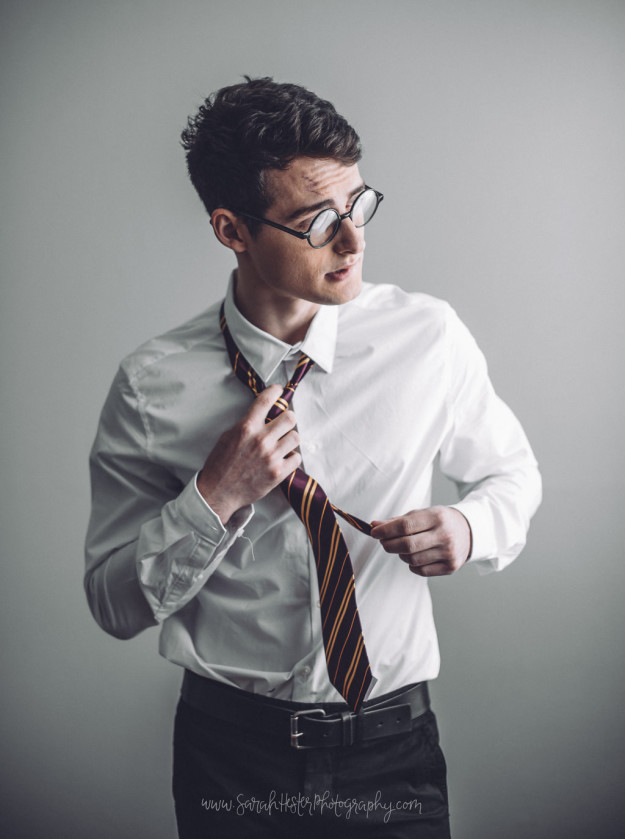 "As for portraying Harry, well honestly I love the Harry Potter series and had worked in some film, so I love acting. With the shoot we didn't expect so much, but I just thought about how much Harry wanted Ginny."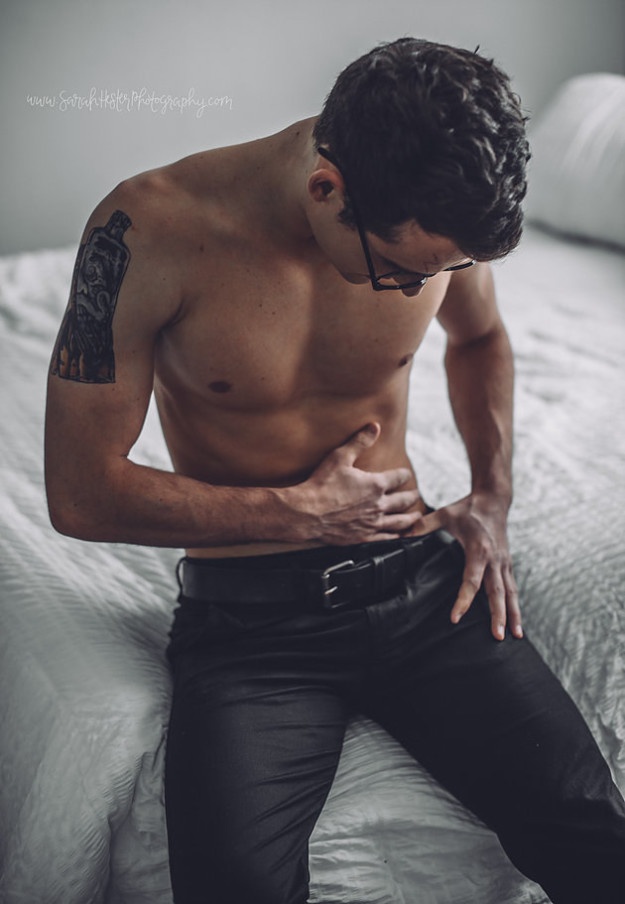 We think that Zachary might just hold the portkey to our hearts.