VOTE: Celebrity Showmances! Which Couples Were True Love?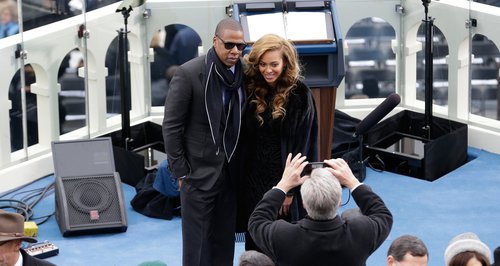 Were these celebrity relationships for love? Or convenience? We're not so sure! Swipe right if you think the romances are real, or left thumbs down to tell us which stars you think were real romances or one big showmance.
Kim Kardashian and Kris Humphries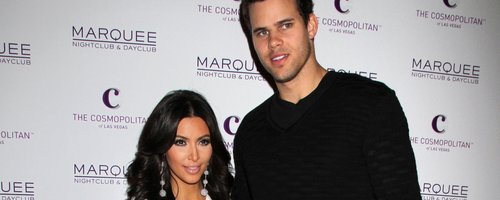 A huge fairytale wedding couldn't save Kim Kardashian and Kris Humphries' relationship from ending in disaster, as the couple filed for divorce after just 72 days of marriage.
Their short lived relationship, which began only six months before they got engaged, led some to believe sensational claims that their union was used as a cash cow after court documents revealed they reportedly made $2 million dollars off the back of their nuptials.
What's more, the 'Keeping Up With The Kardashians' star reportedly signed a multi-million dollar deal with E! for exclusive filming rights to their big day.
Lewis Hamilton and Nicole Scherzinger
Over the course of their seven year relationship, Nicole Scherzinger and Lewis Hamilton were off and on more times than a light switch! Ongoing rumours of a wedding were constantly flanked by split rumours which definitely kept us all talking about their relationship. The Formula One champion and the former Pussycat Doll finally called time on their relationship in February 2015.
Katie Price and Peter Andre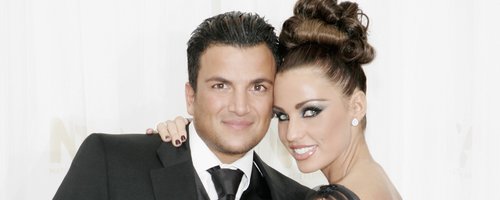 We all followed their whirlwind romance from the moment they met on 'I'm A Celebrity... Get Me Out Of Here' back in 2002, right through to the moment they had a Disney themed wedding in 2005.
It's no secret Katie and Peter were the ultimate showbiz couple, raking in the pounds with magazine deals, TV reality spin-offs and book deals. But were they the real deal? We like to think so...
What do you think? Swipe left for showmance, or swipe right if you think they were a real romance!
Zac Efron and Vanessa Hudgens
We watched their characters fall in love in 'High School Musical', so naturally Vanessa Hudgens and Zac Efron seemed like a match made in heaven when they fell in love off set too. Their on-screen chemistry helped the films to become The Disney Channel's most successful TV movie ever, with the franchise grossing over $253 million. But was it all a coincidence that they split up when the trilogy of the films ended?
Taylor Swift and Harry Styles
Taylor Swift and Harry Styles have both been linked to more celebrities than there are letters in the alphabet, so you can't blame us for being a little suspicious when they got together.
The pair seemed like a match made in pop heaven, with pictures of the pair on dates together sending their fans (the Swifties and the Directioners) into overdrive! Their fling didn't last long though, and they eventually split after only a few months. Taylor went on to have a worldwide smash hit with 'Trouble' which famously dissed the boybander.
Jennifer Aniston and Vince Vaughn
The stars of 'The Breakup' enjoyed a brief romance in 2006 while promoting their film, but some nay sayers believe it was all for show. Perhaps Jennifer needed a distraction following her highly publicised split from Brad Pitt and those love triangle rumours involving Angelina Jolie.
Beyonce and Jay Z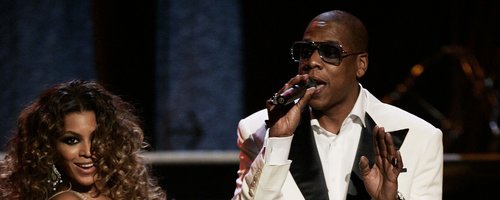 They may be one of the world's biggest power couples, but Beyonce and Jay Z have been the centre of numerous divorce rumours over the last few years, especially after THAT elevator incident (between Jay Z and Beyonce's sister Solange following the Nw York MET Gala in 2014) it's clear not all is rosy in the world of Bey and Jay.
The controversies seem to have done little to harm their powerful brand though, with the couple bringing in joint earnings of $110 million dollars in 2014, largely due to their joint 'On The Run Tour'.
However, eyebrows were raised when Beyonce's estranged father Matthew Knowles claimed the couple used split rumours to 'ignite' tour sales.
We love Bey and Jay, but could it all be smoke and mirrors? We hope not!
Tom Cruise and Katie Holmes
Sensational claims of a 'marriage contract' was just one of the many rumours surrounding Tom Cruise and Katie Holmes relationship, with some sceptics claiming Katie was 'cast' to marry the 'Top Gun' star after being vetted by the Church Of Scientology.
The New York Post reported reported in 2012, that the former 'Dawson's Creek' actress was promised $3 million for every year of marriage with sources claiming the contract was for five years.
Shockingly, Katie filed for divorce after five years of marriage in 2012. Was it a coincidence?