There Are FIVE Things Brides Should NEVER Do When Planning A Wedding!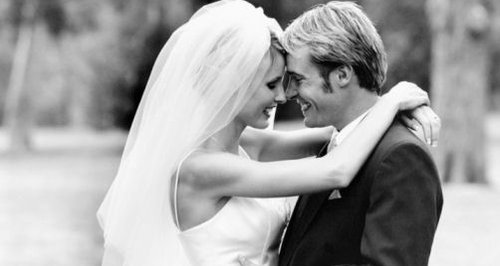 We caught up with celebrity wedding planner Mark Niemierko to find out exactly what separates a fabulous wedding from a nightmare.
Planning a wedding can be a stressful experience for any bride, and while we all have a bit of bridezilla in us sometimes our obsession with the smaller details can overshadow some BIG things that we might have missed.
Well, if there's one person who knows what it takes to plan a fabulous do, it's Mark Niemierko.
The highly sought after event planner has organised weddings for a string of high-net-worth clients and celebrity names, with the likes of James Corden, Marvin and Rochelle Humes being just a few who have called on his expert services.
Now, Mark has teamed up with npower to promote the Macmillan Cancer Support 'Summer Lights' campaign, which is all about encouraging people to throw a celebration to raise money for Macmillan, and he's given us the lowdown on what to avoid when it comes to planning your big day.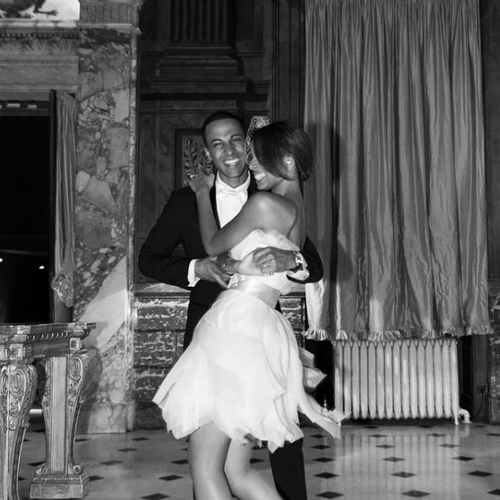 Picture: Instagram/Rochelle Humes
1. Avoid making guests pay at the bar
Personally, I would say it's really bad taste to have guests come to your wedding and make them pay for their own drinks, so a cash bar is ideally to be avoided. There shouldn't be any queues or waiting around and guests should never be without a drink, canapés or food.
At the end of the day you can have the best flower display but if your guests have waited half an hour for a drink, they'll say that's the WORST wedding they've ever been to.
Remember, it's not ALL about you so be a good host and stick to the core of what makes a good event.
2. Never invite more people than you can afford
I would never advise anyone to live outside of their means, so if you can't afford to host 100 people with food and drink at your wedding then don't do it, have 30 of your closest friends and family instead.
After all, if you are trying to have the lavish wedding that you read about in Hello! magazine but you've only got a small budget you'll end up trying to stretch your budget to accommodate this unrealistic goal at the expense of your guests.
If you are strapped for cash, my top advice would be to have a fabulous standing reception with drinks and canapés.
Who says you have to have a sit down meal? A scaled down wedding with your most cherished guests is far more intimate and special.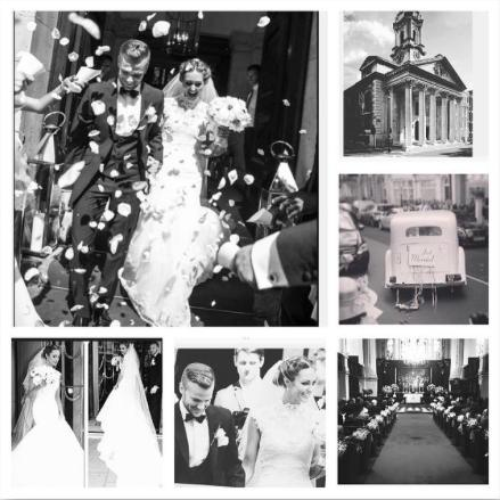 Picture: Instagram/ Georgina Cleverley
3. Stop looking on social media for inspiration
I'd stay away from any form of social media such as Pinterest and Instagram because it can overcrowd you with too many ideas.
The best form of planning is to find your venue, make a firm timeline for the day and go through that timeline using your senses. Ask yourself questions like, 'what do I want my guests to see, hear, taste and feel?'
4. Don't let your bridesmaids take over
Try and avoid the opinions of your bridesmaids at all costs! Past experience has taught me that they pile on way too much peer pressure.
Personally, I would suggest having one maid of honour and just children, but I would never delegate responsibility to a bridesmaid. They won't take it seriously, and you just never know if there is going to be any rivalry or jealousy there.

Picture: Instagram/Rochelle Humes
5. Never rehearse your first dance
Never have dancing lessons in anticipation of your big day. I've seen grooms sweating on the dance floor because they have no idea what they're doing! If you're a bad dancer embrace it, the most important thing is to enjoy yourself and live in the moment!


Overall, it's important that you ENJOY your special day, so try not to sweat the small stuff! After all, being a bride and marrying the love of your life is what matters most, and if all else fails... a glass of bubbly always helps!
Mark shares his top tips for decorating your Summer Lights celebration, which you can view at: www.npower.com/summerlights.