The Olympic Torch in London
The Olympic Torch is making its way through London...and the final countdown to the Games is really on!
For the past two months, the Torch has been carried by 8,000 Torch bearers over 8,000 miles across the country, passing within 10 miles of 95% of the population of the United Kingdom.

Now it's in the host city - and the excitement is mounting as the spectacle of the Games is about to begin.
Check out below where you can see the Torch in your area of London.

See the Torch being rowed down the river from Hampton Court to Tower Bridge..
The Torch is on its final trip down river to Tower Bridge then on to the Olympic Stadium.
Images of the Torch on route between Camden and Westminster
Images of the Torch on route from Harrow to Haringey
The Torch is on its way between Kingston and Ealing
The Olympic Torch goes from Lewisham to Wandsworth
The Olympic Torch arrives in London in spectacular fashion
If you're going along to watch the Relay, make sure you know the forecast..
Don't get delayed if you need to use the roads on your way to see the Torch...
Make sure the Tube and London Overground are running well...
8,000 torch bearers carried the Torch over 8,000 miles in 70 days. See the highlights here.
Recently Played Tracks
10pm - 1am
Text 'HEART' to 82122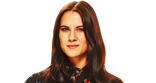 Stay tuned...
Now playing: The best feel good music
Deposit £10 to get a £40 Welcome Bonus - That's £50 to play bingo, slots and more!*
Over 50 tracks to make you feel-good. New album out now...