Join The UK's First Women-Only Half Marathon With Race for Life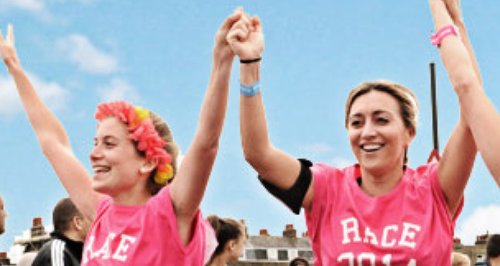 Ladies, we need you to try a new challenge! This year we're holding the UK's first ever women-only Half Marathon and we want YOU to be a part of it!
The run takes place at Lee Valley 10am on 4 October 2015.
A Half Marathon is 13.1 miles (or 21k) and is the perfect challenge for women who have previously taken part in one of our 10k events but want to push themselves one step further.
Remember, it may be a Half Marathon but it's still Race for Life so we'll be here every step of the way to support you in your fundraising and training. You can still take part however you want whether you run, jog or even dance your way around the course. Other great advantages to the Race for Life Half Marathon are:
The opportunity for friends and family to support you for part of the course to help keep you going

Regular refuelling stations to re-energise when you need

Free access to a Race for Life 5k and 10k of your choice to help your training

A simple but effective training plan to help build up your long distance running

Training and advice groups will be held in London leading up to race day
Once you've entered, we have lots of fantastic resources to help you get ready for your Half Marathon Race for Life event.