School Closures
Get all the latest weather and traffic information plus any school closures here...
Recently Played Tracks
1am - 4am
Text 'HEART' to 82122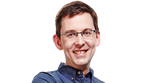 Stay tuned...
Now playing: The best feel good music
Deposit £10 to get a £40 Welcome Bonus - That's £50 to play bingo, slots and more!*
Over 50 tracks to make you feel-good. New album out now...