Battle Of The Boroughs
Battle Of The Boroughs - The Winner!
Angela from Ilford, the Brainiest Borough of London, receives her cheque and a few more surprises!
This season's Battle of the Boroughs has come to an end with Ilford being officially crowned London's brainiest borough!
After 64 rounds, Angela Eaton took Ilford to glory with an amazing 31.78 seconds.
And to celebrate we sent our very own Nicola Bonn to give her a HUGE surprise...(special thanks to Boris Johnson for this one..!)
Check out where your town came this season on the Battle Of The Boroughs leader board...!
Recently Played Tracks
7pm - 9pm
Text 'HEART' to 82122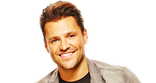 Stay tuned...
Now playing: The best feel good music
Coming Up
At 01:00

James Merritt