Johnny Depp
Johnny Depp's new film 'The Rum Diary' is out at the end of the week.
Jamie and Emma were invited into Johnny's hotel room, much to Emma's delight, and they chatted to him about the film.
Emma asked him about his role in Ricky Gervais' new TV project 'Life's Too Short' and out of all the films he's done which character was his favourite to play.
We chatted about the Pirates of the Caribbean ride at Disney and if there's ever going to be a Pirates 5!
Find out how the talk of Jamie's Movember efforts started the conversation about Johnny's special bug collection...
Viva The Diva!
What's The Meaning Of Life?
Recently Played Tracks
1am - 4am
Text 'HEART' to 82122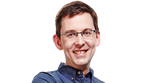 Now playing: The best feel good music
Stay tuned...
Now playing: The best feel good music
Deposit £10 to get a £40 Welcome Bonus - That's £50 to play bingo, slots and more!*
Over 50 tracks to make you feel-good. New album out now...