Coming Up on Heart Breakfast
Tomorrow, hear what happened when Harriet met legendary country singer Dolly Parton!
They'll be more chances to join Jamie and Harriet at Heart's Wedding Breakfast on Friday 29th April. The show will be coming live from The Roof Gardens in Kensington. You can watch the wedding on the big screen, enjoy a Club Classics Disco with Neil Bentley... plus win a pair of tickets to see Betty Blue Eyes at the theatre! The only way to be there, is to win tickets on Heart!
All this week in Hearticulate, if you can guess what Jamie and Harriet are describing, you could win a Private Gondola ticket for up to 6 people to Heart's Hyde Park Celebration Wheel!
We'd love to hear what you get up to whilst listening to the show!
You can write on our facebook wall , or tweet us !
You can also call us: 0845 605 1062
Or text: 82122 start your message with the word HEART
Contact Jamie and Margherita
Sorry, this form is no longer available.
Watch what really happens in the studio when we play the songs...
What's The Meaning Of Life?
Recently Played Tracks
1am - 6am
Text 'HEART' to 82122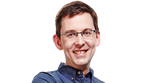 Stay tuned...
Now playing: The best feel good music