Nicola Adams Chats To Jamie And Emma
We've always wanted to know what it feels like to win a gold medal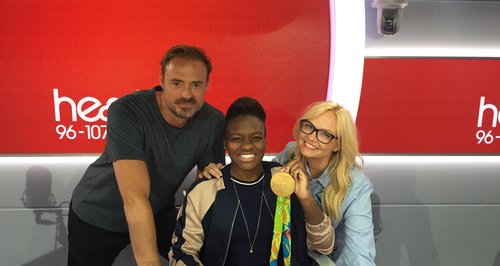 Today we chatted to someone who knows exactly what it's like! Olympic hero Nicola Adams showed us her medal, told us about the strange place she keeps it and whether she'd ever set foot on the Strictly dancefloor!
Play
Nicola Adams On Heart Breakfast
The Olympic boxing hero shows Jamie and Emma her gold medal!
02:28
He never burns anything in the kitchen... but does he set our pants on fire?
Wanna see Olly's pants?