Trade For Treasure: Register
If you have an item to trade in, please let us know below. You could receive a call from Jamie and Harriet wanting to know more...
Trade For Treasure - What Can You Trade
See our gallery of what's been traded so far...
Recently Played Tracks
10pm - 12am
Text 'HEART' to 82122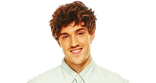 Stay tuned...
Now playing: The best feel good music