Olly Murs Plays Pants On Fire!!
Wanna see Olly's pants?
Olly Murs has a peanut allergy, a Manchester United themed bedroom and a sword from Game Of Thrones... One of these facts is true... but which one?!
Play
Olly Murs Plays Pants On Fire!
Olly's turn to get his hands on our pants!
02:01
The Ab Fab girls challenge Jamie and Emma to a race in heels!
Recently Played Tracks
1pm - 4pm
Text 'HEART' to 82122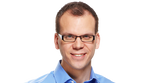 Stevie Wonder Part Time Lover

Bruno Mars That's What I Like

Justin Timberlake Mirrors

Justin Bieber Sorry
Stay tuned...
Now playing: The best feel good music