Check the date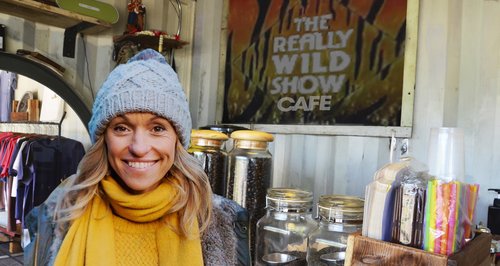 It was April Fools Day.
April Fools and we couldn't resist! So, sorry there is no 'The Really Wild Show Cafe' coming to London and as they say 'No such as a free lunch' Sorry.
Big thanks to the lovely Michaela Strachan for being such a good sport... Click here to checkout what she is really up to at the moment!
Hopefully, no one else caught you out, comment below to let us know if you've fooled any friends or family.
Have a fun day.
JK and Lucy xxx