Watch The Tearjerking Moment Prince William Consoles Boy Who Also Lost His Mother
On a recent Royal visit, Prince William shares some comforting words with a heartbroken young man.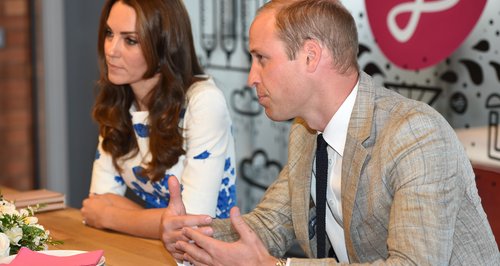 In a Royal visit with wife Kate Middleton to a hospice in Luton, Prince William showed his incredibly caring side.
He sat between a young boy and his father who had recently lost his mother.
The Duke of Cambridge, whose mother Princess Diana died in an accident in 1997, gave the visibly upset young man his undivided attention and some words of wisdom he learnt through his own grieving process.
Play
Prince Williams Helps Boy Deal With His Mother's Death
Prince Williams speaks about the impact of his mother's death.
00:26
William explained 'I still miss my mother everyday, It's 20 years ago my mum went'.
He also offered some heartfelt advice saying 'The important thing is to talk about it as a family, talk about it and keep talking about it, because it's okay to feel sad, it's okay to miss her'.
It's a wonderful display of understanding from our future King in what must be a difficult time for the family he was visiting.
Love is a losing game
This video of Amber performing on stage before she entered the villa reveals her incredible singing voice!
Recently Played Tracks
To listen live, choose your preferred station:
Stay tuned...
Now playing: The best feel good music